COVID 19 Vaccine Passport Card Inspection at ANY Security Printing, Hungary
As nations globally roll out their COVID-19 vaccination program, citizens are eagerly looking to resume a normal life. Some countries have announced "vaccine passports", allowing their citizens to use proof of vaccination to frequent bars and restaurants, attend concerts and sporting events, stay at hotels, and generally travel once again.
In Hungary, the so-called protection certificate, the production, personalization, and mailing is carried out by ANY Security Printing House, based in Budapest. Every card is personalized and protected by a "patented IQ-R technology" which can only be authenticated using a Government approved mobile app.
ANY Security Printing selected the best in class card transport and inkjet personalization platform from Graph-Tech USA and Lake Image Systems to inspect and verify every card, in real-time, before it is mailed out.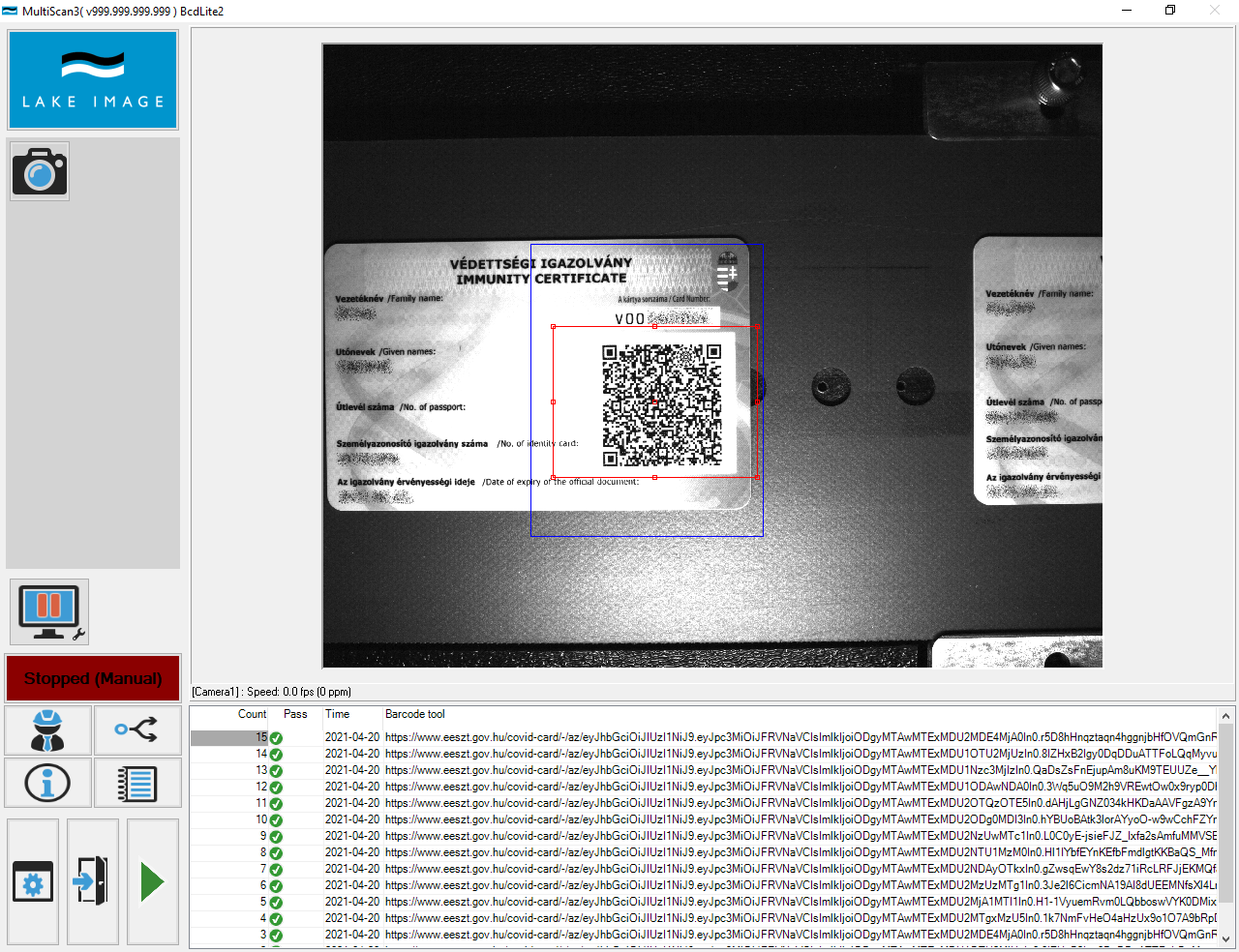 Lake Image Systems collaborated with Graph-Tech USA to allow its DISCOVERY Multiscan3 software to correctly read and verify the "patented IQ-R technology", along with the variable data, printed by the Graph-Tech USA inkjet heads to maximize performance and production efficiency.
If a card defect is encountered, Discovery Multiscan3 automatically logs the error and triggers a divert on the Graph-Tech card transport to reject the card, allowing the operator to manually inspect and make good the card.
Installation and testing were completed within two weeks to meet ANY's strict production deadlines.
Check out our YouTube
video on the solution 
When you choose Lake Image Systems you get the expertise of the industry's leading camera inspection solution provider. Contact us today.
Learn more about our Card Inspection and our wide range of Security Print inspection solutions and expertise.