I.D. Images Automates Duplicate Label Detection for Tracking Labels
I.D. Images LLC, is a leading label manufacturer providing thermal transfer, direct thermal, laser, integrated, custom, and linerless labels, as well as thermal transfer ribbons, forms, envelopes, laminated cards and thermal transfer and ink jet printers to distributors across the USA.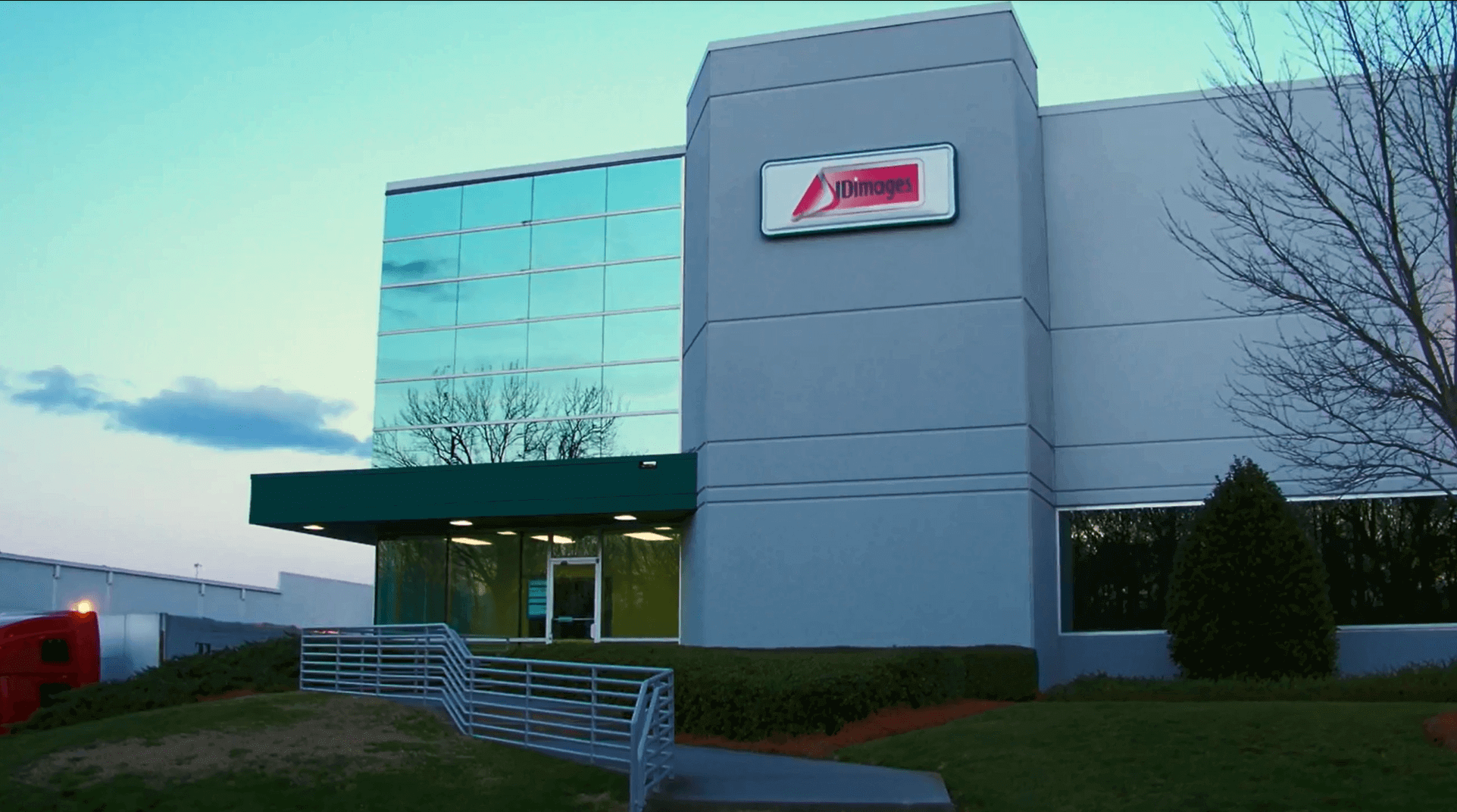 With the secondary label market growing rapidly, driven by favorable online retail sales, ID Images has seen a surge in demand for pressure sensitive labels for inventory, tracking and shipping labels, enabling it to win significant business from a number of high profile, fortune 100 clients. Central to this success is ID Images customer-centric approach in finding the best solution for their clients' challenging and individual needs.
Tracking Labels
This was precisely the case in point when, in 2014 an ID Images customer that sells to a global online retailer approached ID Images to print labels, both for managing inventories at their distribution centres and for individually tracking the millions of items that their customer ship on a regular basis.
In today's automated world, all products have identification labels on them, such as a part number, a reference code or a tracking number, typically in the form of a barcode. The ability to read these barcodes correctly is critical to many business processes from inventory, shelving, work in progress and order processing through to transportation and delivery. Moreover, postal and shipment labels must contain a unique tracking number that enables them to be located anywhere within the supply chain but, more critically, to confirm they have reached their final destination.
A duplicate tracking number can cause havoc for the online retailer and their suppliers, resulting in losses from lost or refused shipments, expensive chargebacks plus the untold damage it can cause to customer satisfaction.
As Thomas Kubis, Director of Manufacturing at I.D. Images explains "When producing millions of tracking labels daily, the challenge for us was to deliver a solution that guaranteed that every label we produced, within a 12 month period, had a unique tracking number."
Challenge
Simple in design, each label consisted of a single barcode containing a unique randomly generated 9 digital alphanumeric number and human readable text underneath. However, the high volumes required meant that I.D. Images had to initially dedicate two Aquaflex flexo & label converting presses and within a year, a third press was added as volume grew.
The existing quality control process involved the operator verifying a sample of the labels using a hand-held barcode scanner to verify barcode readability. This process was wholly inadequate for detecting duplicate labels. To meet the client's requirement for no duplicated labels within a 12 month period, every label produced had to be checked against numbers already used to eliminate the risk of a duplicated label being printed.
Kubis adds "Not only did we need to verify every label within a job and across multiple presses, but we also had to verify every number against all labels printed in the last 12 months. This was no simple task. We needed to find a solution that gave us the confidence it would minimize the risk of us producing a duplicate label."
This was just the type of challenge I.D. Images excel at and so the search was on for an automated, in-line, multi-lane inspection system capable of meeting the requirements for this prestigious client.
A duplicate tracking number can cause havoc for online retailers and their suppliers, resulting in losses from lost or refused shipments, expensive charge-backs plus the untold damage it can cause to customer satisfaction.
Solution
I.D. Image quickly shortlisted a number of potential inspection systems. As the tracking numbers were in random order, Kubis knew that a real-time, in-line, networked inspection system, capable of checking for duplication across multiple print lines against a central database was the only way forward.
Being familiar with Lake Image's variable data verification expertise and with their trusted leadership, I.D Images chose the Discovery range of inspection solutions from Lake Image Systems. Central to this selection was Lake's Discovery Enterprise, a server based solution capable of networking multiple devices to provide an end-to-end, comprehensive inspection and integrity capability.
Lake Image implemented its renowned Discovery Multiscan system on each label print line, with an 8K line-scan camera to capture high-resolution images of the entire web width,  running at over 200fpm (61 m/min). Multiscan's intuitive interface quickly enable the operations to set-up each system to analyse, detect, read and optionally grade barcodes and OCRs printed on the labels. Tracking numbers read from each print line, are sent to a central Discovery Enterprise server, which checks for duplicate numbers not only for the current job or device but across all devices and across all previous jobs for a specific label application.
A detailed log of every label – its status on the web is tracked, together with associated job, time-stamp, device and operator information. If a duplicate label is detected, the operator is alerted, via a flashing light and an audible alarm, and the error is logged.
Impact
The solution proved to be highly flexible to meet all of I.D. Images specific requirements.
According to Kubis, "The Lake Image system easily integrated onto our existing label printing and converting equipment without impacting press performance or over burdening our operations staff. Today the system is now an integral part of our daily operation and gives us valuable management information which we can use should a problem arise with our client. This is a great value add, and has already helped us out of a few sticky situations."

"The unique requirement we had of ensuring no duplicate labels within a year, presented challenges not typically encountered by most converters and printers. Our due diligence process concluded that the Lake Image technology was the only system that had the database architecture to check nearly a half a billion numbers for duplication, all in real time and at full press speeds. The system was clearly able to adapt and develop to our increasing demands as our relationship developed."

"By the end of 2015 we had printed over 500 million labels and demand is still growing at a steady rate. We have now added a third print line and considering a fourth line in the coming months," adds Kubis. "This growth has been possible, primarily due to the speed and quality of our label production processes, but also due to the comfort the Lake Image inspection system gives us in ensuring the accuracy and integrity of every label we print."
This solution has allowed I.D. Images to be more agile in the face of changing business needs and has strengthened its reputation as one of USA's leading label printer.