Domino acquires Lake Image Systems
August 3, 2020
Domino Printing Sciences (Domino) has today announced its acquisition of Lake Image Systems, a market-leading producer of automated, vision-based inspection systems, for quality control and data verification.
The acquisition comes as part of Domino's ongoing commitment to 'Do more' to deliver best-in-class customer experience through products, services, and expertise, that help customers improve production efficiency and cut manufacturing waste. The company recognises that with the growth of Industry 4.0, intelligent inspection and validation has become increasingly important to global customers within both digital printing, and coding and marking applications.
The acquisition will bring proven solutions into the Domino portfolio and provides customers with the opportunity to benefit from Lake Image Systems' industry-leading expertise and create production lines with greater intelligence and product accuracy.
Lake Image Systems' product range includes the high-tech camera and lighting applications, and industry-leading image data management software, which combine to produce sophisticated, intelligent vision systems for quality control and data verification purposes. By integrating vision systems into existing production processes, customers can benefit from real-time monitoring of print throughput, allowing issues with print quality and data accuracy to be identified and rectified as they emerge.
Prior to the acquisition, Domino and Lake Image Systems worked together for more than 20 years, on projects to supply vision solutions for data verification to Domino's commercial and digital printing customers.
Robert Pulford, CEO at Domino

Lake Image Systems' strength in the inspection solutions market and expertise in camera based print quality and variable data verification solutions will further expand our coding and marking hardware and software portfolio and enhance our ability to deliver high-performance, integrated coding solutions. Lake Image's products will enable our customers to utilise integrated products and services, including vision systems, through innovative hardware and software that allows them to achieve increased production efficiency, reduced manufacturing waste, and grow smart, sustainable manufacturing operations. Lake Image has similar values to Domino, with a determination to service its customers to the highest possible standards. This ensures a seamless transition for its expert consultants and technologists." said Robert Pulford, CEO at Domino.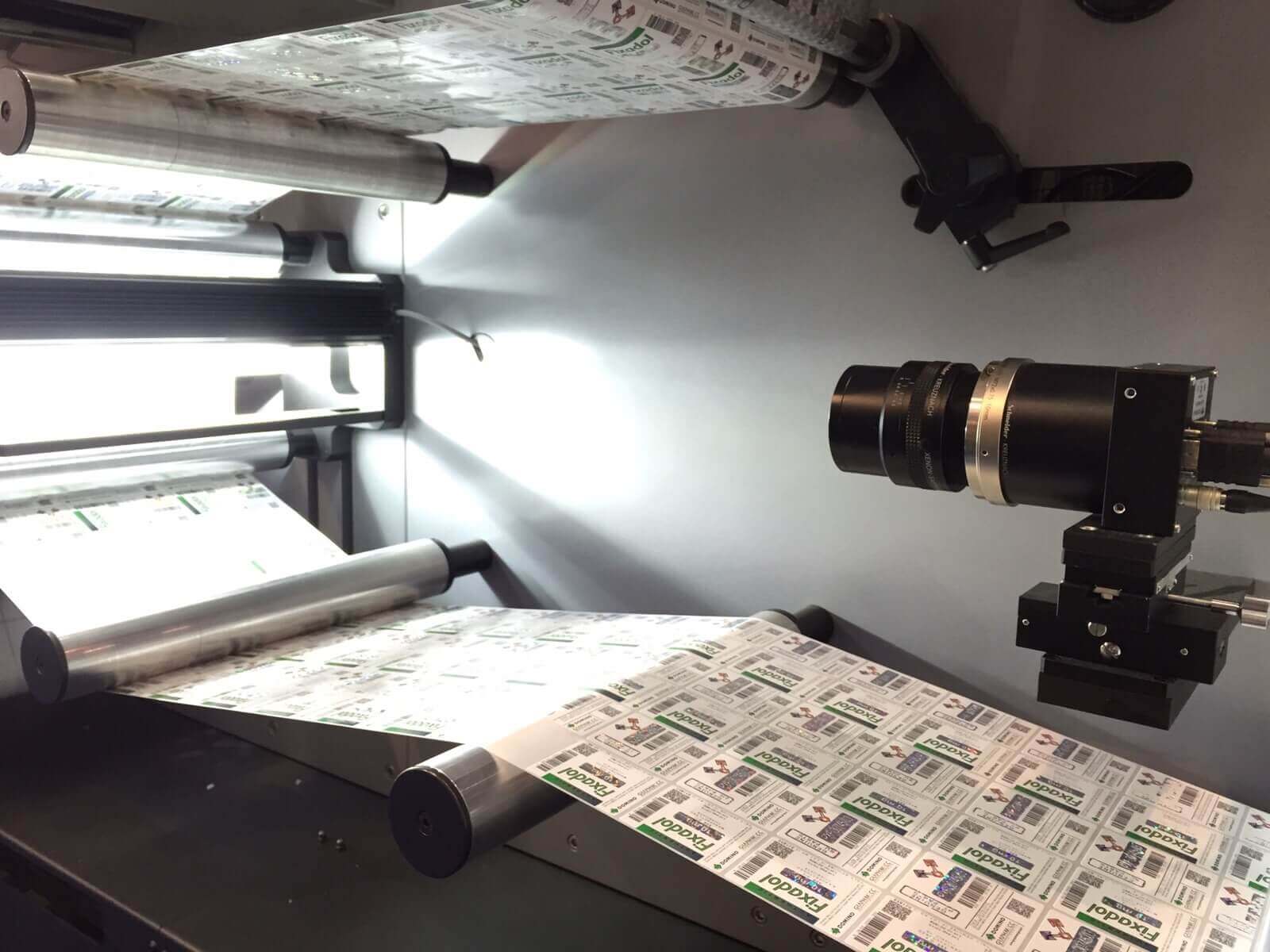 Lake Image Systems is a trusted name within the field of vision inspection, with many years' experience working on designing, developing, and manufacturing intelligent camera systems for the commercial printing, labelling, packaging, and mailing industries.
The company was founded in 1994, by Martin Keats, Paul Smith, and Paul Stinson, all of whom will remain within the business as a subsidiary of Domino. Over the last 26 years the company has expanded its international operations, and now employees 50 personnel, spread between four offices, including the company headquarters in Tring, UK, as well as the USA, France, and Singapore.
Solutions are available for a wide variety of applications, including: variable code verification, to ensure that the correct code is placed on the correct product; barcode grading and classification, to meet specific industry regulations; print integrity verification, to identify issues with code duplication or label misplacement; and overall print quality analysis, to identify no-reads, smudges, and colour deviation.
Domino has enjoyed a successful relationship with Lake Image for over 20 years," says Ben Rock, Strategic Business Development Director at Domino. "Going forward Lake Image Systems will be integrated into Domino's Strategic Business Development unit, to create scalable, fully-integrated solutions for customers looking to explore vision control alongside coding and marking and digital printing solutions."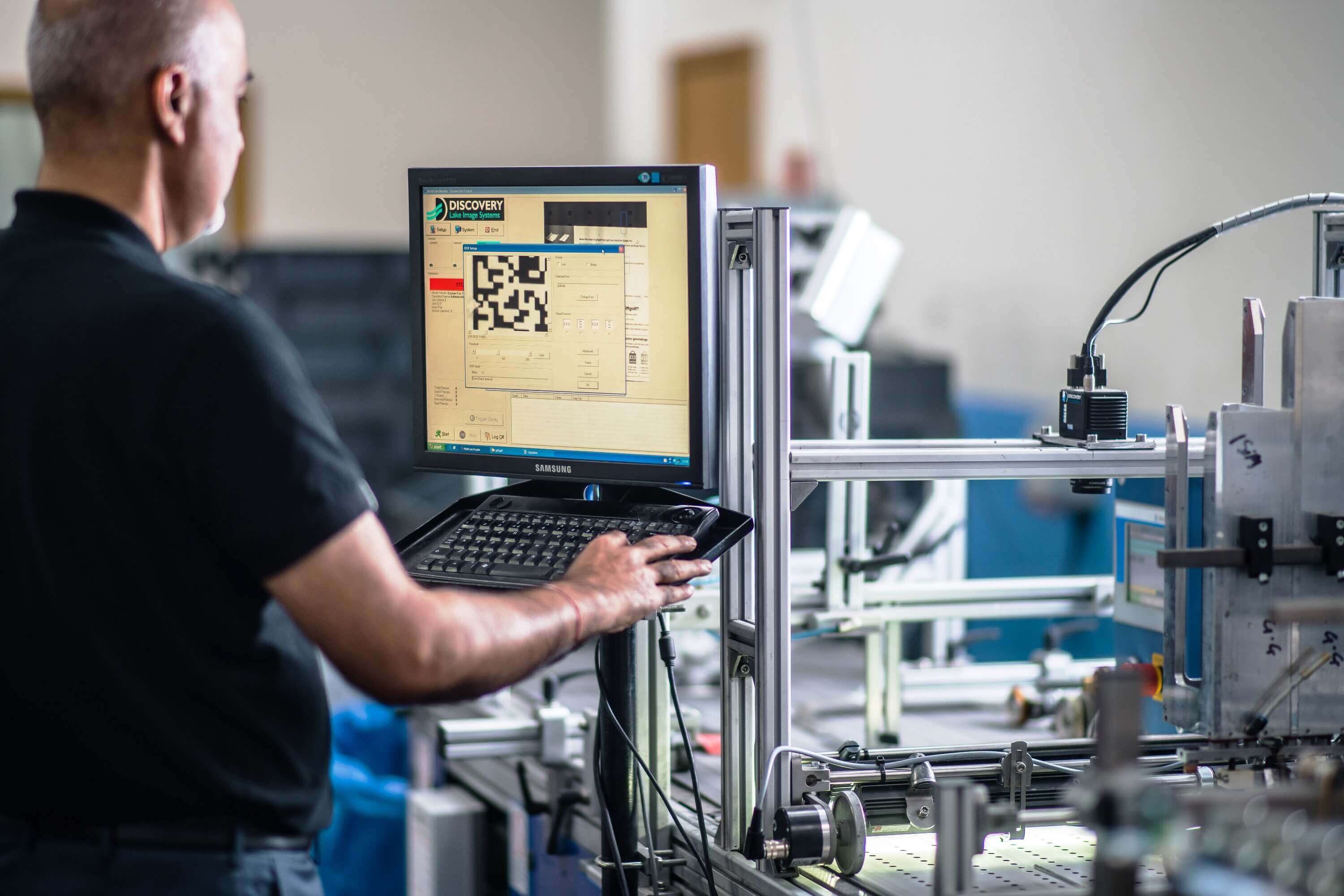 Looking to the future of manufacturing, Domino recognises the importance of integration and connectivity when implementing solutions for smart, sustainable production lines. Domino's latest range of Industry 4.0-ready printers, equipped with Domino Cloud functionality, was launched to provide customers with options for remote monitoring as part of an advanced services suite. The introduction of intelligent vision solutions in Domino's product range will further add to this offering, to provide customers with additional solutions to overcome productivity challenges and maximise production line efficiencies.
We have a long history working with Domino, and by joining forces we have an excellent platform to grow our business and deliver more value to our collective customers and partners," says Martin Keats. "By combining our technologies and resources, we can accelerate the development of the next generation of integrated, intelligent vision solutions for the wider printing and packaging market."
Ends
Disclaimers
All performance-related figures and claims quoted in this document were obtained under specific conditions and may only be replicated under similar conditions. For specific product details, you should contact your Domino Sales Advisor. This document does not form part of any terms and conditions between you and Domino.
Images may include optional extras or upgrades. Print quality may differ depending on consumables, printer, substrates, and other factors. Images and photographs do not form part of any terms and conditions between you and Domino.
About Domino
Since 1978, Domino Printing Sciences has established a global reputation for the development and manufacture of coding, marking and printing technologies, as well as its worldwide aftermarket products and customer services. Today, Domino offers one of the most comprehensive portfolios of complete end to end coding solutions spanning primary, secondary and tertiary applications designed to satisfy the compliance and productivity requirements of manufacturers. These include innovative inkjet, laser, print & apply and thermal transfer overprinting technologies that are deployed for the application of variable and authentication data, bar codes and unique traceability codes onto product and packaging, across many sectors, including food, beverage, pharmaceutical and industrial.
Domino employs over 2,800 people worldwide and sells to more than 120 countries through a global network of 25 subsidiary offices and more than 200 distributors. Domino's manufacturing facilities are located in China, Germany, India, Sweden, Switzerland, UK, and the USA.
Domino's continued growth is underpinned by an unrivalled commitment to product development. The company is the proud recipient of six Queen's Awards, the latest being received in April 2017, when Domino was awarded the Queen's Award for Innovation. Domino was also awarded the 'Operational Excellence' accolade at The Manufacturer MX Awards 2018.
Domino became an autonomous division within Brother Industries Ltd. on 11th June, 2015.
For further information on Domino, please visit www.domino-printing.com
Issued on behalf of Domino by Neo PR Limited.