Elevating Tax Stamp Production: The Impact of Camera Inspection Technology
October 2, 2023
Introduction
Tax stamps are often overlooked, but they play a vital role in government revenue collection and anti-counterfeiting efforts. These small, seemingly ordinary stamps are concrete evidence that taxes, duties, and excise payments have been appropriately fulfilled. In our technology-driven age, camera inspection technology has emerged as a game-changer, ensuring the integrity, security, and efficiency of tax stamp production. As the Tax Stamp and Traceability Forum commences today in Tbilisi, Georgia, this article explores the pivotal role of camera inspection technology in elevating the accuracy, security, and quality of tax stamp production.
The Crucial Role of Tax Stamps
Tax stamps are employed on a wide range of products, including alcoholic beverages, tobacco products, pharmaceuticals, and more. They serve multiple essential functions:
Revenue Collection: Tax stamps empower governments to gather taxes, excise duties, and levies, significantly contributing to government revenue.
Anti-Counterfeiting: Equipped with advanced security features, tax stamps act as a formidable deterrent against counterfeiters, protecting consumers from subpar and potentially harmful products.
Product Traceability: Many tax stamps incorporate unique identifiers or codes, aiding authorities in tracking product movements throughout the supply chain, and effectively curbing illicit trade and smuggling.
Brand Protection: For businesses, tax stamps serve as a means of safeguarding their brands and products from counterfeiters, upholding brand integrity and consumer trust.
The Transformative Power of Camera Inspection
Camera inspection technology has ushered in a new era in tax stamp production. Here's how it is reshaping the process:
Quality Assurance: Camera inspection systems excel in automatically identifying defects, misprints, or inconsistencies in tax stamps. This ensures that every stamp meets rigorous quality standards, reducing waste and costly reprints.
Security Feature Verification: Tax stamps often integrate intricate security features like holograms, microprinting, and UV inks. Camera inspection systems meticulously validate the presence and integrity of these features, making it exceedingly challenging for counterfeiters to replicate them.
Data Encoding and Serialization: Many tax stamps contain serialized data, barcodes, or QR codes for traceability and authentication. Camera inspection technology guarantees the precise encoding and verification of this data, minimizing errors during the printing process.
High-Speed Production: Modern camera inspection systems operate at impressive speeds, making them ideal for large-scale tax stamp production. They inspect stamps at rates that manual inspection simply cannot match.
Compliance Verification: Governments can confidently rely on camera inspection systems to confirm that tax stamps comply with regulatory requirements, ensuring legal adherence and meeting necessary standards.
Data Capture for Reporting: Camera inspection systems capture real-time data on stamp production, which is invaluable for compliance reporting, tax revenue tracking, and supply chain oversight.
Customization and Adaptability: Camera inspection systems are highly adaptable and can be customized to cater to the unique demands of tax stamp production, accommodating various stamp designs, materials, and security features.
Case Studies Illuminate Success
Lake Image Systems has been at the forefront of innovation in tax stamp production. Case studies like those of Fedopress and Ramon Chosas are shining examples of the profound impact of their solutions on enhancing tax stamp production quality, security, and accuracy.
Ramón Chozas S.A., a leading Argentinian security printer, achieved a remarkable 15% increase in productivity through automated camera inspection solutions for Tax Stamps. To combat counterfeiting, the company adopted ScanTrust's secure QR code technology, ensuring each product had a secure Tax Stamp label with unique serial numbers and security features. However, maintaining high-quality printing was challenging due to random variations in print quality.
To address this challenge, an integrated camera inspection system, combining Lake Image Systems' DISCOVERY Multiscan and ScanTrust's RAILS, was implemented. This system captured high-resolution images of the secure graphic and QR codes, verifying them in real time while checking for print quality defects. This automation not only improved productivity but also allowed Ramón Chozas to confidently offer cost-effective and high-quality anti-counterfeit solutions, opening new business opportunities in the security printing industry.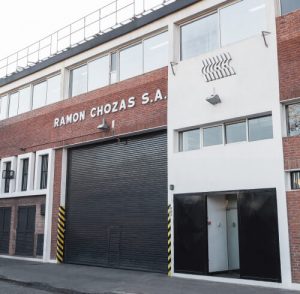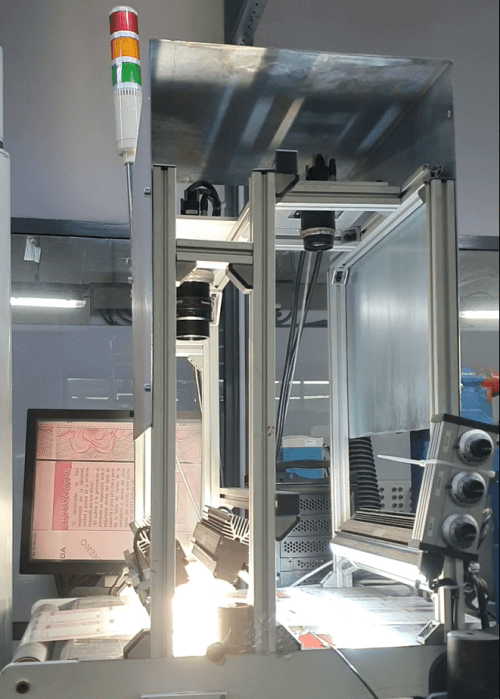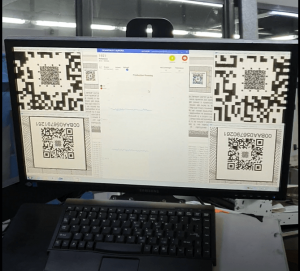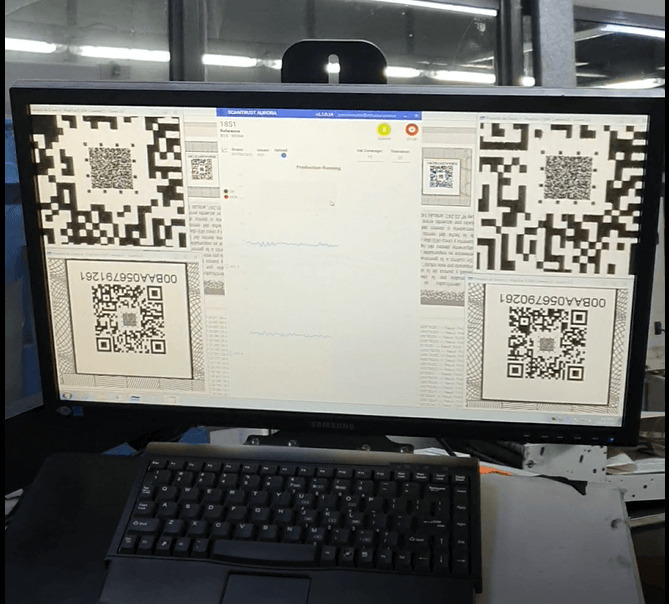 In summary, Ramón Chozas enhanced its productivity by 15% by automating Tax Stamp inspection with camera technology, ensuring high-quality printing, and offering competitive anti-counterfeit solutions to clients in the security printing industry.
Fedopress, the print service provider for the Belgian Federal Public Service FINANCE, produces millions of tax stamps annually. To combat counterfeit tax stamps and revenue losses, they adopted a fully digital, secure tax stamp with UV printing and QR codes. Producing over a billion of these stamps annually posed quality and integrity challenges.
Fedopress selected the Xeikon 3500 digital printing press with an integrated inspection module from Lake Image Systems. This module included Discovery Maxscan, a high-resolution scanning technology, and Discovery Multiscan software for variable data verification. It allowed them to verify UV ink presence and read, verify, and log QR codes in real time during production.
The impact of this integrated inspection system was highly successful, with no failures reported after printing over one billion tax stamps. It streamlined inspection processes, maintained high productivity, and ensured compliance with future track and trace legislation, positioning Fedopress ahead of regulatory requirements.
Let's recognize how camera inspection technology is advancing the tax stamp industry. It not only safeguards government revenue but also ensures public safety and upholds brand reputation.
Let's raise a toast to the future of tax stamp production with the precision and security of camera inspection technology.