End-to-End Offline, Read, Encode, Print and Track Solution for Automated Production of RFID Tag Labels
February 2, 2017
One of the most reliable solutions for brand-protection and inventory management is RFID technology. Wireless RFID label tags securely store encrypted data within the label that matches the printed information – essentially giving each item its own unique fingerprint, which allows easy tracking and product authentication across the entire supply chain.
Accuracy is critical to ensure that each label is manufactured to the highest level of quality, readability and integrity. When producing thousands of RFID Tag Labels, multiple steps in the label production process (from RFID encoding to the printing of labels), will invariably introduce errors that undermine confidence in the RFID technology and increases production costs. Only a single, automated READ, ENCODE, PRINT and VALIDATE process ensures that each label has the correct encoded information, matches the printed data and is 100% readable when it is attached to the product.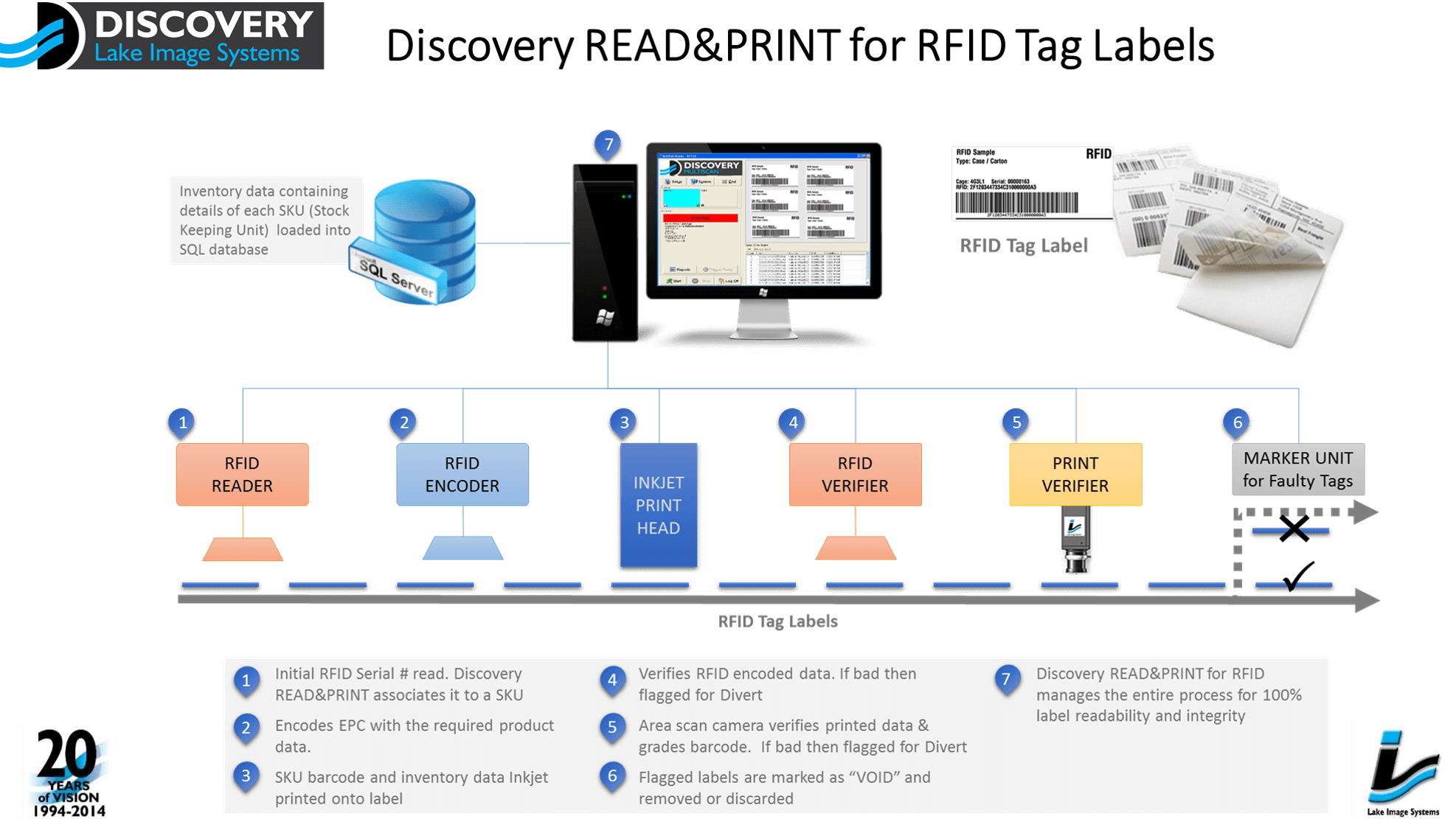 The Discovery READ&PRINT for RFID solution is a cost effective, offline, end-to-end RFID encoding and READ and PRINT integrity management solution for high volume RFID tag label production. Figure 1. provides a simplified workflow diagram which illustrates how the system works.
Read the full Solution Brief.
DOWNLOAD PDFs