At Lake Image, we specialize in RFID reading, encoding, and data verification for multi-lane, high-speed RFID tags and labels production, serving industries like retail, security, and leisure (including wrist bands).
While the cost of RFID technology is decreasing, its applications are rapidly expanding across various sectors, including manufacturing & logistics, advertising & promotion, banking, transportation, security, sports & leisure, and more.
Our expertise extends to areas such as:
Anti-Theft Tags for Clothing and High-Value Retail Goods
Stock Control, Tracking, Identification, and Verification of Multiple Items
Personal ID Devices, Passports, Transportation, Security, Access, and Payment
Tracking Vouchers and Loyalty Rewards
Just like barcodes, the variable data encoded on RFID tags must be easily accessible, accurate, and error-free, and it must match the printed data on associated labels, tags, and documents. Without this crucial verification process, the integrity of the data and the items being tracked can be compromised, leading to significant business and security risks.
Choose Lake Image for the assurance of precise and reliable RFID technology that enhances data accuracy and security across various applications.
Typical Requirements
Efficient Data Handling: Reliably read, encode, and verify variable data on RFIDs across high-speed document, label, and packaging lines. We also extend our capabilities to RFID personalization lines and tracking systems.
Precision Matching: Simultaneously match RFID data against a database and/or compare it against printed information on labels, tags, packages, and security documents. Ensuring data consistency and accuracy is our commitment.
Error-Free Processing: Guarantee the processing of all items in a data file without missing or duplicating any pieces. Our system ensures that each item is accounted for and accurately processed.
Error Detection and Resolution: Detect errors and mismatches immediately and efficiently flag, mark, or divert the error piece for further investigation. We prioritize quick error resolution to maintain data integrity.
Comprehensive Error Reporting: Provide full error reporting, including error roll maps and audit trails, to seamlessly integrate with factory control, track and trace, shipping, and customer service/CRM systems. Your operations benefit from enhanced visibility and control.
Integration with Third-Party Equipment: Seamlessly integrate with third-party processing equipment, including in-line inkjet printers, feeders, affixers, wrapping, and labeling equipment. Our interoperability ensures a cohesive production process.
Streamlined Unit Tracking: Enable the tracking of units throughout the production process and supply chain. Units are aggregated into bundles, bundles into cases, and cases onto pallets, with parent-child relationships meticulously maintained in a database. This tracking offers transparency and traceability.
Integration with "Track & Trace" Applications: Our system seamlessly integrates with "Track & Trace" applications, further enhancing your ability to monitor and control the flow of items in your supply chain.
Integrity and Compliance Reporting: Provide integrity reporting to prove production integrity, and deliver detailed audit reporting to meet the stringent requirements of national food, health, and other government authorities, as well as brand owner specifications. We ensure that your compliance needs are met comprehensively and efficiently.
Solutions for RFID encoding and verification applications
The adoption of RFID technology has been on the rise, and it's easy to understand why. RFID offers real-time tracking, increased data accuracy, and significant time savings compared to traditional barcode systems. However, rather than replacing barcoding altogether, many companies choose to embrace both technologies to harness their complementary strengths. This blending of RFID and barcoding provides several distinct advantages that can increase availability throughout the supply chain while offering valuable backup information, ultimately enhancing production efficiency, and reducing costs.
The Need for Data Verification

An essential aspect of this combined RFID and barcode approach is the need for a robust data verification system. It is imperative to ensure that the data read or encoded on an RFID chip matches precisely with what is printed on the label as text or in the form of a barcode. Data accuracy is fundamental in modern supply chains, and any discrepancies can lead to costly errors and operational disruptions.
To cater to this need, Lake Image Systems DISCOVERY RFID offers a state-of-the-art verification solution for high-speed Smart Label Tag production. This system is designed to confirm that the data encoded on RFID chips aligns perfectly with the information displayed as text or barcode on the label. By incorporating such a verification system into the smart label production process, companies can guarantee data accuracy, enhance operational efficiency, and reduce the risk of errors in their supply chain management.
Typical RFID Label verification processes
For example, DISCOVERY RFID, from Lake Image Systems, can orchestrate a seamless verification process by reading and associating RFID serial numbers with SKUs. It encodes EPC with product data, synchronizes with an inkjet printer for label printing, and rigorously verifies both RFID-encoded and printed data. Any discrepancies trigger label diversion and "VOID" marking. With 100% control over label readability and integrity, DISCOVERY RFID generates detailed reports and audit files for comprehensive process tracking.
Achieving a Strong ROI
Return on investment (ROI) is a pivotal consideration in any business investment. The integration of Lake Image Systems DISCOVERY RFID into smart label production lines promises a swift realization of ROI. By reducing inspection costs, improving efficiency, and mitigating business risks, RFID label and tag manufacturers, printers, and converters can anticipate a substantial return on their investment.
Return on investment can be quickly achieved with our solutions through reduced inspection costs, improved efficiency, and mitigating business risks for RFID label and tag manufacturers, printers, and converters.
Lake Image Systems is a leader in delivering cost-effective RFID verification solutions for numerous business applications, providing:
DISCOVERY RFID reads, encodes, prints, and verify
Variable RFID data verification and integrity inspection
In-inline inkjet integration & print verification
Missing/duplicate RFID detection
Mark, tab or divert defective RFIDs
Database matching
Integration with Track & Trace systems
Piece-to-batch to pallet-level tracking
Full reporting and audit
The Discovery systems are scalable, modular, and designed to fit within your RFID processing lines. Comprehensive maintenance and support contracts are available to ensure maximum systems availability, long operational life, and future-proofing.
Use Cases
1. Rosas Maschinenbau
We are excited to announce our latest DISCOVERY RFID integration onto Rosas' RFID label converting and serialization line! This advanced solution features Rosas' cutting-edge technology, including the Gazelle bidirectional rewinder, Bumble Bee RFID inserter, Leopard 300 rewinder with UHF RFID, and NFC serialization, integrated with DISCOVERY RFID solution.
See the solution in action
The DISCOVERY RFID solution provides high-speed RFID tag reading and encoding capabilities and demonstrates an innovative end-to-end solution that not only encodes but also verifies RFID tags at high speeds. This sets a new benchmark for efficiency and precision in RFID label tag production.
Read more here as reported by Digital Labels & Packaging: https://loom.ly/CrtrpXQ
2. Tamarack Products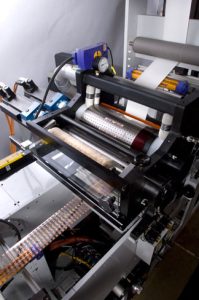 Tamarack Products has seamlessly integrated Lake Image's DISCOVERY RFID, Read & Print Technology into their RFID inlay production modules, including the P500 and RFID Extreme products. This integration, facilitated by Lake Image's DISCOVERY RFID, ensures real-time, single-pass RFID reading and encoding with inline inkjet label printing, tracking, and camera verification for automated, high-speed, and high-quality multi-lane RFID tag and label production.
This integrated solution allows printers and converters to manufacture fully inlaid RFID labels and tags, encode them with variable data, with synchronized inkjet label printing, all on a single device, with built-in error verification and RFID data to print matching.
Read the case study in full > Tamarack Products integrates Read&Print technology to read and encode RFID tags during inlay insertion
Conclusion
In conclusion, the combined power of high-speed, high-precision, in-line RFID reading, encoding, and verification, coupled with barcoding, is a game-changer for businesses seeking to increase RFID production efficiency and reduce costs. Smart labels, which seamlessly integrate these two technologies, offer a competitive edge by catering to the diverse needs of the supply chain while providing a fail-safe mechanism for data retrieval. With the addition of a robust data verification system like Lake Image Systems DISCOVERY RFID, businesses can achieve a new level of data accuracy and operational efficiency, ensuring their place at the forefront of modern supply chain management. The strong ROI and comprehensive support offerings provided by Lake Image Systems make it a compelling choice for businesses looking to embrace the future of RFID technology.
Award-Winning Solution
Discovery RFID was a winner of 2017 MUST SEE 'EM award at PRINT 17. Must See 'Em awards are selected by a panel of industry experts, journalists, and consultants who base their choices on the most compelling technology that will impact the industry in the coming year.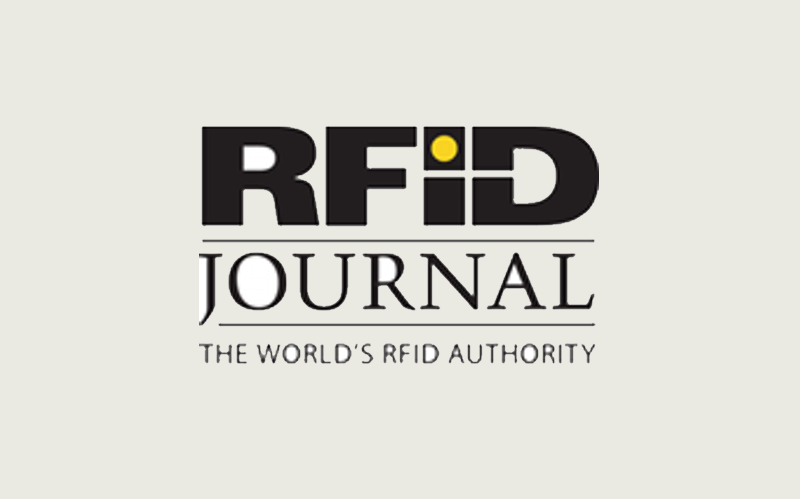 Discovery READ&PRINT for RFID feature in RFID Journal regarding our RFID successes in direct-mail advertising, product packaging and high-volume label printing.
Equipment Supported
Narrow web and sheet fed presses
Converting equipment
Digital presses
Packaging Lines
Digital Packaging Printing Presses
Inkjet read & print systems
Inkjet personalisation bases
Off-line Inspection equipment
Document & Label transports
News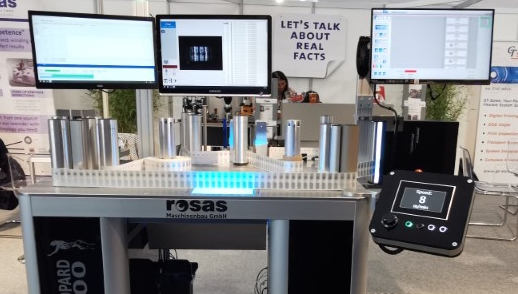 The RFID Efficiency Revolution: In-Line RFID Reading, Encoding, and Verification for Smart Label Production
November 13, 2023
In the fast-paced world of modern supply chains and retail, efficiency and accuracy are paramount....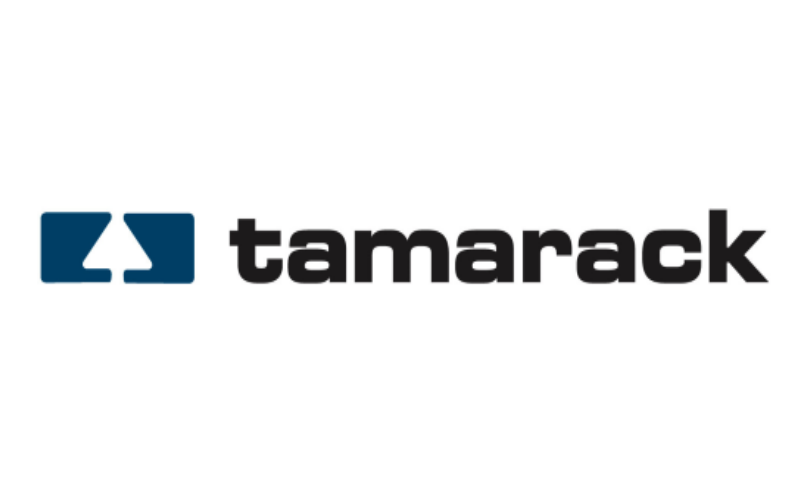 Tamarack Products integrates Lake Image's Read & Print Technology to print variable information onto RFID Tags and Labels at time of inlay insertion
January 22, 2019
Lake Image Systems Inc. is pleased to announce that its award-winning DISCOVERY READ&PRINT for RFID has...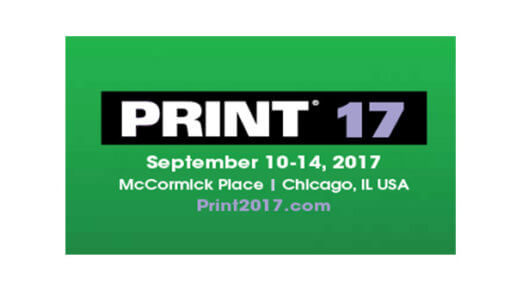 Lake Image Systems Show Award Winning Solutions at PRINT 17
August 15, 2017
HENRIETTA, N.Y - August 14, 2017, Lake Image Systems Inc., the leaders in data integrity,...