Our inspection solutions give security printers the confidence that their security documents, labels, packaging and tax stamps are error-free, trackable, & auditable
Banknotes, identity cards, passports, tamper-evident labels, cheques, product authentication, stock certificates and postage/tax stamps are the lifeblood of the Security Printing industry. Driven primarily to combat the ever-growing threat of counterfeiting and smuggling activities, Security Printers are tasked with ensuring that every document, label, stamp or card produced is legible, accurate, secure, error-free, tracked and has a detailed audit trail.
Typical Requirements
Reliable reading of barcodes and unique identifiers on high speed, multi-lane digital presses and transport systems
Simultaneous inspection such as currency paper stock verification, compare printed information to a data file, image archiving and integrity reporting at production speeds
Read codes on challenging highly reflective surfaces such as holograms and foils, and ultraviolet and infrared printed codes
Ensure all items within a print file are processed without missing or duplicate pieces
Bar-Code ANSI/ISO grading and reporting to ensure linear bar-codes, 2D/QR codes and GS-1 codes comply with guaranteed contract specifications and international standards.
Seamless integration with third-party processing equipment such as in-line inkjet printers, feeders, affixers, stacking and labelling equipment
Verify and authenticate anticounterfeit QR codes(e.g. ScanTrust) to protect copy vulnerable/sensitive packaging
To facilitate tracking units throughout the production process and supply chain, units are aggregated into bundles, bundles into cases and cases onto pallets, with parent-child relationships maintained in a database
Integration with "Track & Trace" applications
Integrity reporting to prove production integrity and detailed audit reporting to satisfy stringent Government and brand owner requirements.
Inspection Solutions for Security Printers
Lake Image Systems gives security printers and their suppliers the confidence and reassurance that their production processes are correct, error-free, trackable, and importantly, auditable according to their end client's needs. This can include banknote issuing authorities, government authorities, law enforcement agencies and postal authorities.
Lake Image's Discovery platform provides standard verification, quality control and reporting tools which can easily be applied to a wide range of variable data verification including Tax Stamp verification and Read and Print solutions. Our solutions capture critical data using our industry-leading range of camera and scanner technologies and then analyze the information using a set of sophisticated variable data verification, integrity and print quality software tools. When errors are identified, our equipment integration and control can deal with the error in the most appropriate way while creating a detailed audit trail.
Tax Stamp Verification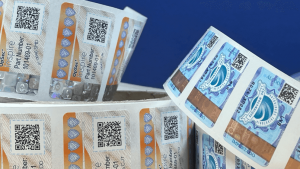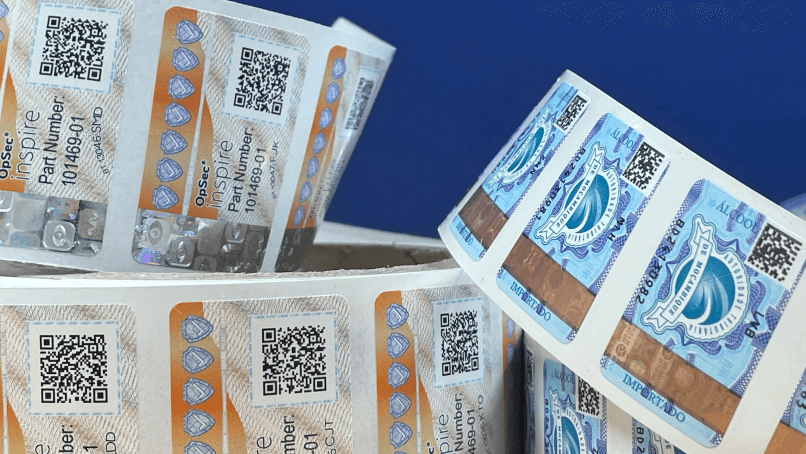 It is no longer enough to inspect some tax stamps and not the entire batch. If these barcodes are misprinted, missing, or duplicated, or if the tax stamp is poorly applied to the product, then this can cause tracking and authentication issues downstream which can ultimately undermine the entire track and trace system. To be compliant, each and every tax stamp, together with its accompanying unique identifier, needs to be inspected and verified. Only an automated inspection system provides 100% accuracy and integrity to keep up with today's high-speed production methods.
Check out our tax stamp verification case studies:
Automate Tax Stamp verification
Lake Image Systems are experts in vision-based Tax Stamp inspection and verification solutions for the tobacco industry. Our tax stamp verification solutions read and verify UIDs and secure barcodes/QRcodes off multi-lane labeling web printing presses and converters. We also pass UID to track and trace systems.
Solutions include:
Verify Tax Stamps during manufacture
Verify Unique IDs (QR codes & serial numbers) on each Tax Stamp after printing, in real-time and at press speeds (300+ meters/min)
Read and Send Unique IDs to Track and Trace systems
Inspection Tax Stamps for print quality defects
Verify Tax Stamps application to cigarette packs
Our inspection systems also monitor and verify that every tax stamp has been correctly applied to the cigarette pack on a packing line and ensures the UID is readable.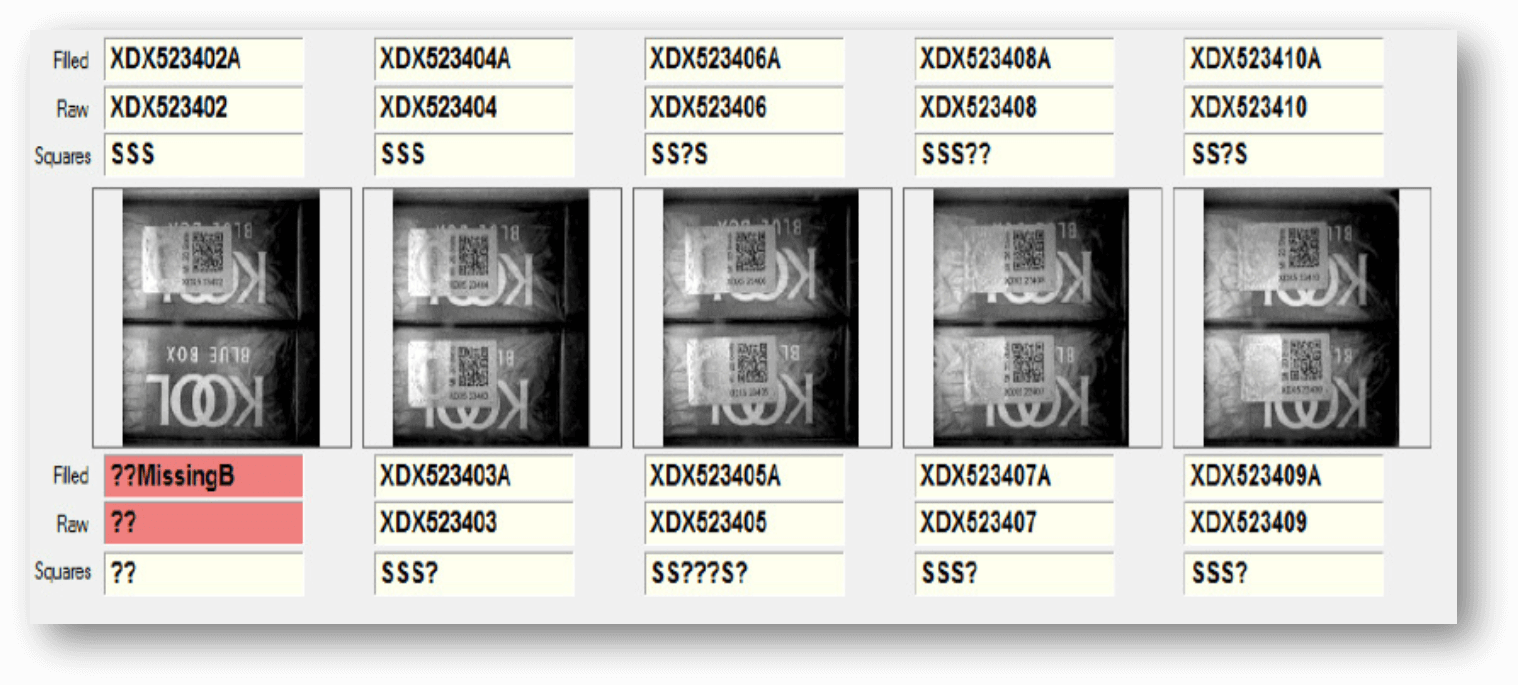 Verify correct positioning and readability of Tax Stamps to pack on high-speed applicators (1000+ packs/min)
Divert packs that fail inspection
Record UIDs for Track and Trace systems
Assemble/aggregate packs to automate packing lines.
Our inspection systems are cost-effective, automate labor-intensive processes and are essential to your compliance with the Tobacco Products Directive.
Return on investment can be quickly achieved through reduced inspection costs, improved efficiency and minimized business risks for Security Printers along with associated revenue losses for Governments, enforcement agencies and brand owners.
Lake Image Systems is a leader in delivering cost-effective print quality and integrity management solutions for the security print industry, providing:
Variable data verification, integrity and quality inspection
Embedded RFID Read, Encode, Print and Verify
Handling highly reflective surfaces & UV/IR printed codes
Missing/duplicate document/label detection
ANSI/ISO Bar-code grading & quality
Unique ID and barcode legibility
Sequence/batching/sorting verification
In-Inline inkjet integration & print verification
Database matching
Base stock verification
Integration with Track & Trace systems
Scratch off verification
Reporting and Audit
The Discovery systems are scalable, modular and designed to fit within your existing security print & processing lines. Comprehensive maintenance and support contracts are available to ensure maximum systems availability, long operational life and future-proofing
Equipment Supported
Unwinder/Rewinders
Inkjet read & print systems
Sheet fed and narrow web presses
Inkjet personalisation bases
Digital Printing Presses
Document & Label transports
Converting equipment
Off-line Inspection equipment