Lake Image Systems to demonstrate 100% inline web inspection and variable data integrity at the Xeikon Café North America
April 30, 2018
ROCHESTER, N.Y., April 30, 2018 – Lake Image Systems Inc., a leader in delivering print quality inspection, variable data verification and integrity management solutions for the label, packaging and commercial print environments, today announced that it will exhibit at the Xeikon Café North America 2018 event (www.xeikoncafe.com), set for 15-17 May 2018 in Chicago. As a Xeikon Aura partner, Lake Image Systems will feature its acclaimed DISCOVERY Roll Inspector solution, for inspecting print quality and verifying variable data on a range of label and packaging applications, immediately after they are printed on the Xeikon 3500 Digital Press.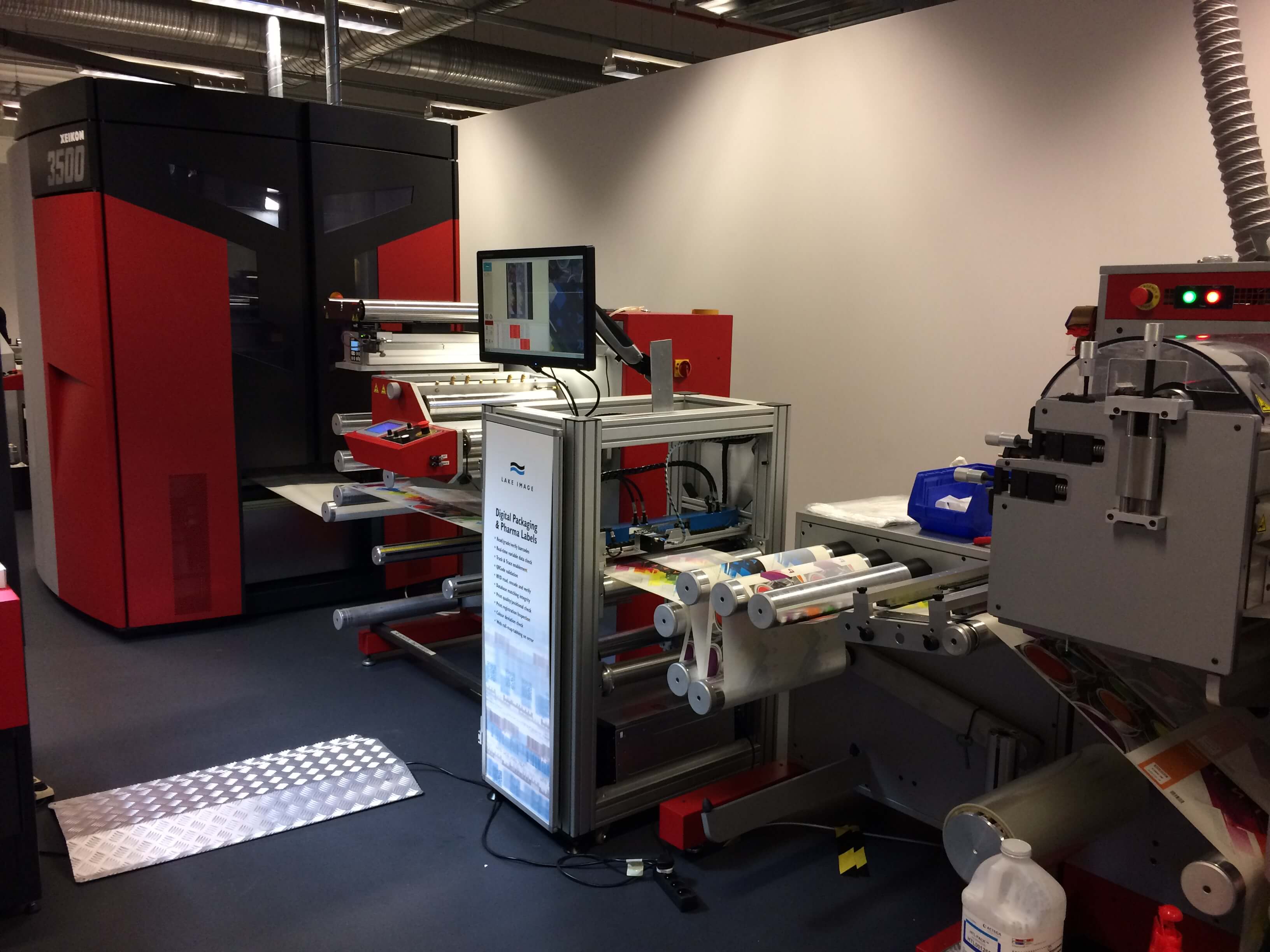 The workshops, presentations, demonstrations, networking, entertainment and social activities offered by Xeikon Café North America are provided without charge to commercial printers and label converters who sign up at www.xeikoncafe.com.
With more than 3,500 systems installed throughout the global printing industry, Lake Image Systems has continuously evolved and enhanced its vision-based inspection and data verification systems (cameras, scanners and software tools) since 1994. The DISCOVERY Roll Inspector, a Graph Expo 2016 MUST SEE EM "Best of Category" winner, exemplifies this innovative streak. The all-in-one unit incorporates its latest camera technology, DISCOVERY Maxscan, itself a winner of the Global Label Industry's Innovation Award in 2016, and its inspection software, DISCOVERY Multiscan and PharmaPQ. Together, these integrated products enable the inspection automation for high volume, web printing and ensure that the variable information printed on labels and on the flexible packaging is readable, accurate and fully verified to minimize reprint costs and mitigate risks associated with incorrect output being dispatched.
High-Resolution Print Quality Inspection & Data Verification
At Xeikon Café North America, Lake Image Systems will demonstrate its latest inspection solutions for the label and packaging applications, including:
DISCOVERY Roll Inspector, placed inline to the Xeikon 3500 digital printing press, for inspecting print quality and verifying variable codes for a range of Label and packaging applications
DISCOVERY PharmaPQ, specifically configured for inspecting pharmaceutical leaflets and verifying important variable information on pharmaceutical packaging and labels.
DISCOVERY Multiscan for automated inspection of security print applications such as tax stamps, authentication labels and lottery tickets.
These solutions all utilize DISCOVERY Maxscan, a linear, low profile scanning device that captures high resolution, uniform color images at press speeds. Unlike standard camera technology, this sophisticated image device produces distortion-free, full colour images at 600DPI with excellent color representation and repeatability.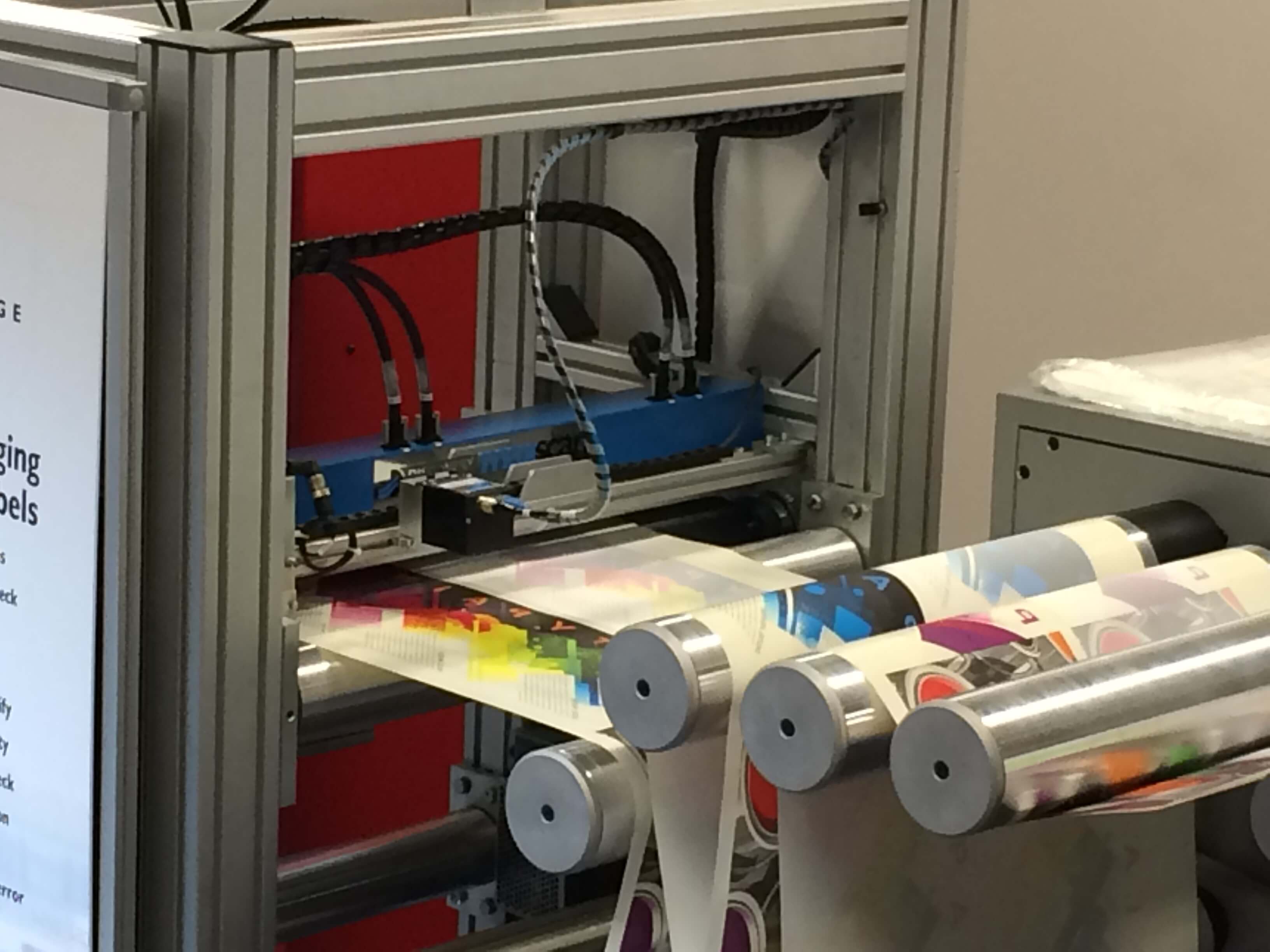 The DISCOVERY Roll Inspector leverages this advanced, compact, imaging technology to read and verify variable text and barcodes from even the most challenging reflective surfaces, common in security applications such as tax stamps and authentication labels.  The solution is also ideally suited for pharmaceutical label and packaging applications where verification of critical data such as dosage information, expiration dates, and serial and lot numbers must be readable, verified and logged for downstream serialization and track and trace systems. The same applies to pharmaceutical leaflet production where 100% verification against the master PDF is essential to comply with national and international regulatory standards.
"Our aim is to educate visitors to Xeikon Café about the benefits of an in-line, compact packaging/label printing inspection solution with superior verification capabilities for VDP applications, such as security labels and pharmaceutical leaflets, labels and packaging where data integrity and print error tolerances are extremely low," said Scott Stevens, President of Lake Image Systems Inc. "When you have multiple web presses, the DISCOVERY Roll Inspector provides the ideal inspection solution which can be easily wheeled and placed in-between the press and the rewinder to monitor print quality and check data integrity when required for highly sensitive, critical applications that require a higher level of inspection."
Visitors to the Xeikon Innovation Center will see the DISCOVERY Roll Inspector, in-line to the Xeikon 3500 digital press, providing real-time print inspection for a wide range of print applications as well DISCOVERY Multiscan and Maxscan at our booth at the Westin Northwest Hotel, verifying variable data printed on highly reflective, holographic Tax Stamps.