Contact your local office
Ensure 100% print accuracy with an automated print inspection system
It is no longer enough to inspect only some of the variable data on labels, cards, and packaging and not the entire batch. If these barcodes are misprinted, missing or duplicated, or if the printed data cannot be read, then this can cause tracking and authentication issues downstream which can ultimately undermine the effectiveness of the entire supply chain. Each and every item, together with its accompanying unique data, needs to be inspected and verified. Only an automated inspection system provides 100% accuracy and integrity to keep up with today's high-speed production methods.
Automate variable data verification and print quality inspection
Lake Image Systems gives printers and their customers the confidence and reassurance that their production processes are correct, error-free, trackable, and importantly, auditable according to their end client's needs.
Lake Image's Discovery platform provides variable data verification, print quality control and reporting tools which can easily be applied to a wide range of variable data applications such as shipping/tracking labels, plastic cards, gaming, lottery and tickets and security printing applications like tax stamps, authentication labels and ID cards. Our solutions capture critical data using our industry-leading range of camera and scanner technologies and then analyze the information using a set of sophisticated variable data verification, production integrity, and print quality software tools. When errors are identified, our equipment integration and control can deal with the error in the most appropriate way while creating a detailed audit trail.
Check out our tax stamp verification case studies:
Check out our Security Labels and ID cards verification case studies: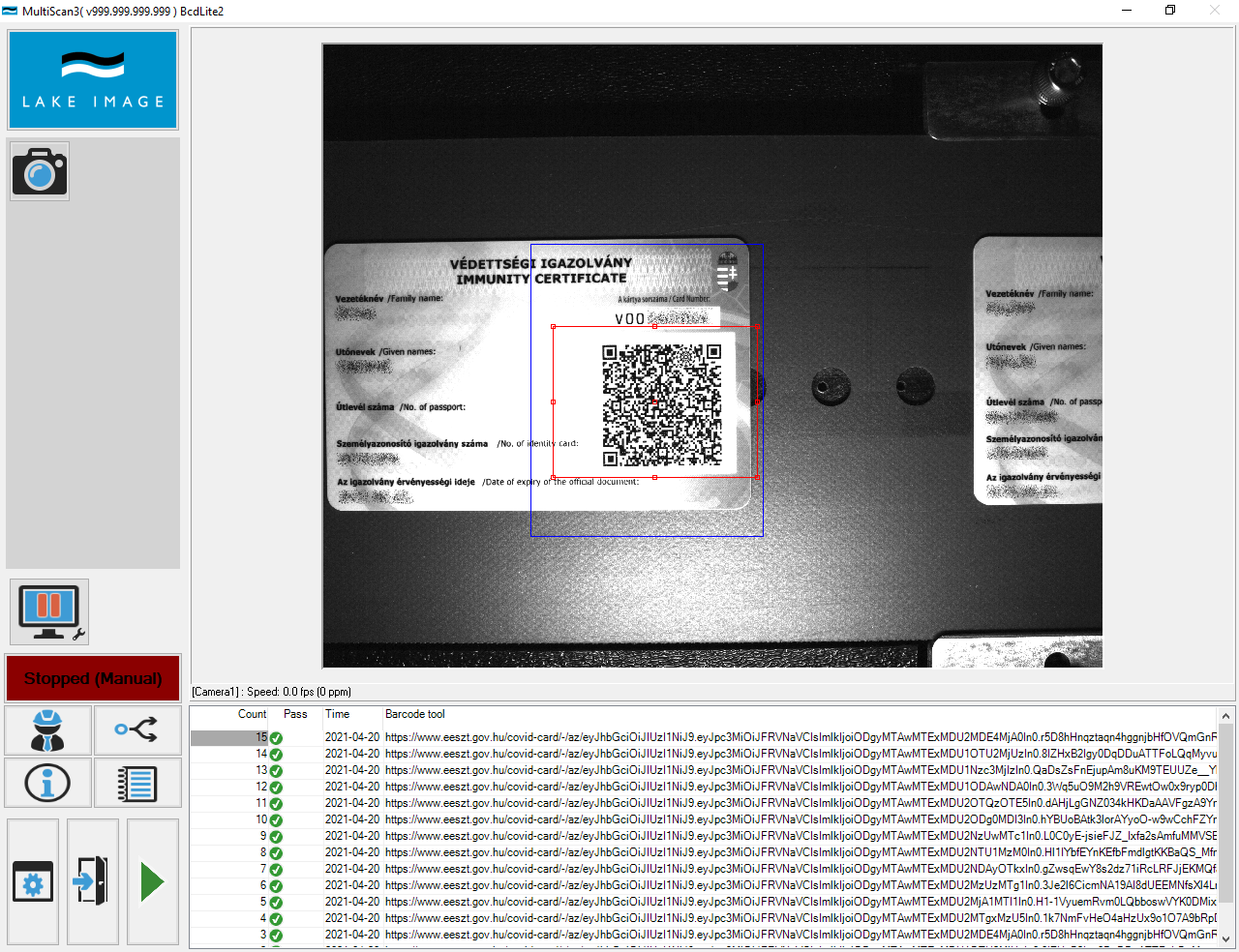 At ANY Security Printing House, based in Budapest, very card is personalized and protected by a "patented IQ-R technology" which can only be authenticated using a Government approved mobile app. ANY Security Printing selected the best in class card transport and inkjet personalization platform from Graph-Tech USA and chose Lake Image Systems to inspect and verify every card, in real-time, before it is mailed out.
ANY Security Printing House