Print error and production integrity tracking, control and reporting for incorrect, missing or duplicate items across multiple devices, processes & jobs
As a transactional or direct mailer, when a print error discovered on a continuous printer, that page needs to be tracked through the finishing and inserting stages so that the page or mailpiece can be out sorted and flagged for reprinting. Unless you have an ADF, this can be a laborious and error-prone task that needs careful management.
When producing shipping/security labels and variable data plastic cards, received as multiple jobs over a specific period or require splitting across multiple presses, ensuring there are no duplicates, is a highly complex task. Even more critical is when you have a requirement to verify and keep track of millions or even billions of labels and cards over long periods of time.
Discovery Enterprise provides a comprehensive process integrity control and management, document quality control and reporting solution, The Discovery Enterprise server, connected by a network of Discovery MultiScan clients reads, grades, logs and tracks each and every item. It is capable of tracking each item at every stage of its life cycle from print through to delivery. It provides the critical tracking and reporting engine that maintains item integrity control and defect detection throughout the complete production process. For example, if a missing page or print defect is detected at the printer, cutter or inserter, the mailpiece associated with this page will be diverted, normally at the end of the inserter line for further inspection and is flagged for reprinting.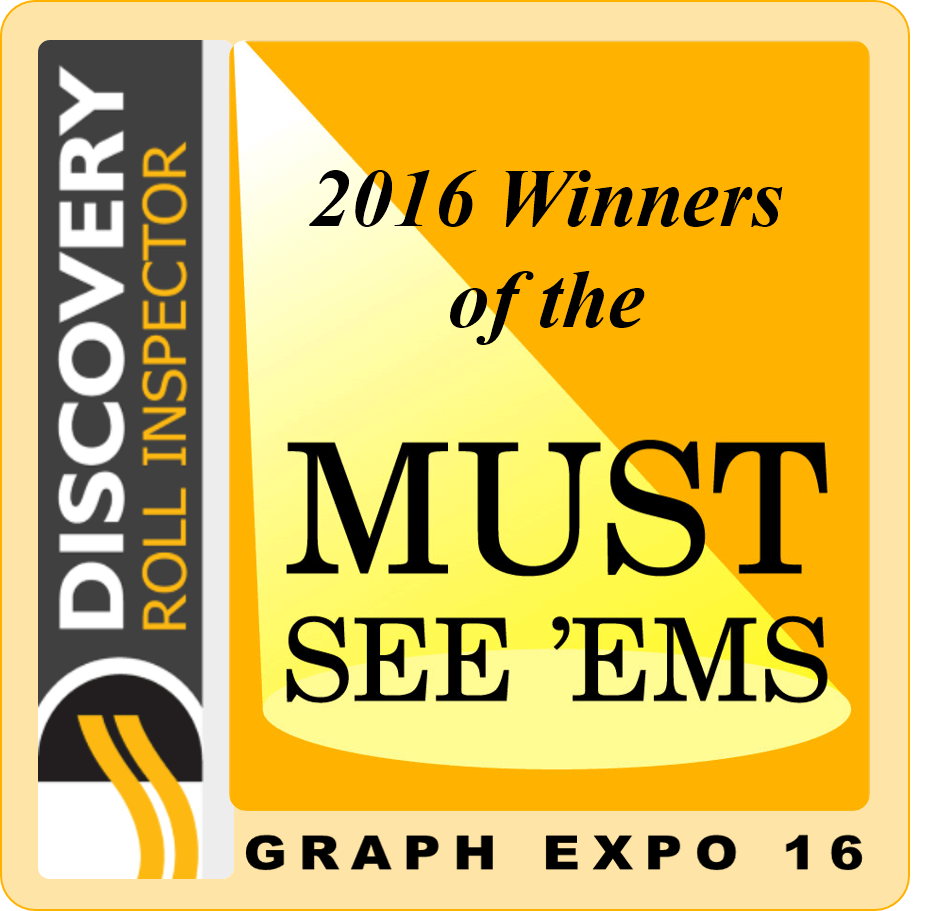 Additionally, as information is processed on the server rather than the individual local client, job batches can be split among multiple processing lines, providing operational flexibility.
Discovery Enterprise also picked up the coveted MUST SEE EM award at the GraphExpo 2014 show for innovation.
Key Features
Sophisticated End to End Integrity Management and Reporting

Real-time piece level tracking and control for multi-step production processes.
Non sequential piece processing
Tracking and alarms for incorrect, missing or duplicate sheets across multiple devices and multiple jobs
Dashboard overview of active equipment and jobs, with search, filter and sort tools
Comprehensive data logging and audit trail
SLA deadlines with alarm notification
Flexible data import, fixed width, CSV
Additional print data capture & verification (Child Data) for enriching reports and data feeds into CRM and other systems
Near real-time system replication features for disaster recovery and security
Web reporting with a selection of standard Job, Machine and Operator productivity and performance reports with data (CSV) downloads
Custom reports available on request
Feed data into external ADF, MIS & job accounting systems.
Typical Applications
Web Printing/Labels (offset, digital, narrow web presses & security printing) –Multi-lane label tracking and integrity managements. Missing/duplicate piece detection across multiple devices and job runs

Shipping & Security Labels (Authentication, shipping, tax stamps, pressure sealed payslips) – missing/duplicate detection across multiple jobs within a specific timeframe (e.g. no duplicates within a 12 month period), multi-step integrity management. Key unique identifier verification, logging and reporting

Cut Sheet Printing (digital and traditional printing presses) – base stock verification, multi-process (print, finish, insert etc.) integrity management. Missing or duplicate piece detection

Bindery (stitchers, collators, booklet makers, folders, polywrappers) – Signature verification, signature matching, missing/duplicate detection, collation control (booklet makers/collators), tray/bundle sorting for multi-step processes

Plastic Card Processing (phone/loyalty card processing, card attachers) – Card/carrier matching, missing/duplicate detection, pin number verification and logging, scratch off verification, automated bundling/stacking for multi-step processes

Mail Processing (inserting & addressing equipment) – Matching, multi-process (print, finish, insert etc.) integrity management and tray/bundle sorting

Fulfilment (manual and automated kitting) – Missing/duplicate kit detection, kit content verification, job level reporting for multi-step processes
Benefits
Add intelligence, capability and life expectancy to legacy equipment
Ensure job integrity across multi-step production processes
Improve operational efficiency
Lower labour costs
Reduce re-work, waste and spoilage
Enhanced accountability
Liability protection
Ensure SLA & customer quality requirements are met
Proof of production performance
Enterprise wide job reconciliation (ADF integration)
Advantages
Machine independent – Can be retro-fitted to most existing printing and finishing equipment
Fast – 64bit architecture enables conditional & parallel processing for today's high speed, document, mail, labels and plastic card production
Scalable – Adapts to changing customer requirements. Modular pricing
Reliable – Near real-time system replication features for disaster recovery and security
Flexible – Supports a multitude of verification & inspection capabilities simultaneously on the same piece of equipment
Supported – Comprehensive maintenance contracts featuring remote diagnostics
Resources
DISCOVERY Enterprise Case Studies
More Case Studies
ID IMAGES Inc.
I.D. Images LLC (www.idimages.com), is a leading label manufacturer providing thermal transfer, direct thermal, laser, integrated, custom, and linerless labels, as well as thermal transfer ribbons, forms, envelopes, laminated cards and thermal transfer and ink jet printers to distributors across the USA.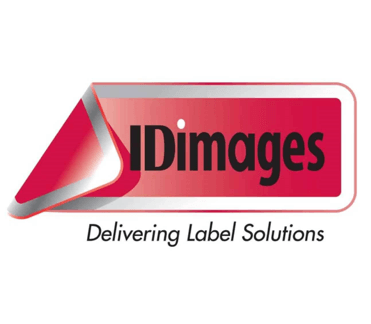 CUSTOMER PROFILE
ID Images LLC was founded in 1995 and is headquartered in Brunswick, Ohio USA
The company serves varied markets including Transport and Logistics, Food and Beverage, Consumer Durables and Healthcare
The company has over 150 employees across 6 locations including in Lyons (IL), Greenville (TN), Rancho Cucamonga (CA), Charlotte (NC) and in Fairfield and Brunswick (OH)
SOLUTION SUMMARY
Discovery Multiscan with an 8K linescan camera, mounted on the 3 Aquaflex flexo & label converting presses running at well over 200 fpm (61 m/min).
Labels with barcodes are printed 5 across the web. MultiScan reads each barcode, checks for readability and passes the numbers to a central Discovery Enterprise Server
Discovery Enterprise validates numbers received from 3 presses and matches them against a dynamically changing master database to check for duplicate numbers. The operator is alerted in real-time if a duplicate label is detected
Tracking numbers older than 12 months can be periodically reset in the database to enable them to be recycled
BUSINESS CHALLENGES
To deliver a solution that guarantees no duplication of tracking numbers on labels, within a 12 month period
Existing process to manually inspect a sample of the labels fell short of their client's requirements, increased production costs and introduced potential business risks
The company determined they needed an automated inspection system that inspected ALL labels to mitigate potential risks
BUSINESS BENEFITS
Automating the process to detect duplicate labels has mitigated a significant business risk and satisfied a key requirement for a major, prestigious client
The confidence in the system has resulted in a significant increase in demand. A system for a third press was purchased within a year. A further system for a fourth label press is being considered
Relieved the pressures on the operator to validate hundreds of labels and improved overall profitability for these types of applications
By being able to offer high integrity, variable data labels, the company has strengthened its position as one of the leading label printers in the US
"
This growth has been possible primarily due to the speed and quality of our label production processes, but also due to the comfort the Lake Image Inspection System gives us in ensuring the accuracy and integrity of every level we print."
Thomas Kubis, Manufacturing Director, I.D. Images