A revolutionary scanning device for ultra-crisp, uniform, high-resolution imaging.
The inspection and verification of integrity marks and security features are common requirements for a wide range of web and sheet-based products, such as statements, bills & invoices as well as for banknotes, cheques, lottery tickets, and software security labels. Requirements include checking the presence, position, and integrity of applied features such as barcodes, QR codes, foils, and hologram devices and base paper inserts such as security threads and watermarks.
Reading these integrity marks and security features accurately and reliably is paramount for any inspection or integrity control system. Although standard line scan cameras produce extremely high-resolution images, they require a lens to project the image onto the sensor and need significant headroom to see the entire sheet or web. These requirements create issues for certain applications and devices.
Discovery Maxscan is a revolutionary new scanning technology that uses a unique sensor, lens and illumination arrangement that enables the unit to operate at a close working distance while maintaining clear, sharp image definition over its entire length.
The Discovery Maxscan is an exciting new addition to the Discovery family. Our Discovery MultiScan Manager pulls together the images and data from a wide variety of cameras, including the new Maxscan contact scanners, and enables the implementation of any number of Discovery software tools to read, control, inspect, verify, log, track and report – providing 100% quality inspection and print data integrity. Sophisticated image processing software and our new 64bit OS, enables MultiScan to read and quickly process the extremely large (1GB+) images that are typically created by Maxscan. Our 20 years of imaging expertise has enabled Lake Image Systems to be one of the first vendors to offer the Discovery Maxcan solution.
Award-Winning Technology
Winner of the coveted Must See Em award at GraphExpo 2015 and the prestigious 2015 Global Label Industry award for Innovation, Discovery Maxscan is recognized for the importance the industry is placing on the need for accurate, continuous, and real-time variable data and print quality inspection solutions that ensure that every printed document, label, tax stamp, card or package is produced without defects delivering immediate economic, operational and environmental benefits for the industry.
Key Features
True, Uniform 600dpi Image Resolution

Discovery MaxScan's sensor array produces an image with remarkable uniformity giving true 600DPI resolution for print inspection applications
Matches or exceeds the resolution of most print engines enabling a variety of inspection functions including missing or blocked jets using the full Discovery MultiScan toolset
Available in multiple widths available, e.g. A3, A1, A0 and longer models with up to 1688.mm
Sophisticated image processing software and our new 64bit OS, enables MultiScan to read and quickly process the extremely large (1GB+) images that are typically created by MaxScan.

No angular variations or image distortion across the web

A major advantage of the MaxScan's rod-lens is its ability to always capture an image "head on", providing consistent and reflection free images of holograms and foils across the full width of the web
Two sets of integral white LEDs ensures lighting is homogenous, with no shading along the length of the sensor, meaning defects can be detected even at the edge of the scan
Fully integrated into a single housing.

Requires Only 12mm Working Distance

MaxScan has a working distance of just 12mm (1/2") and a maximum headroom requirement of less than 130mm(5")
Discovery MaxScan is perfect for integration within the transport system of a press, without the need for additional rollers, redesigned web paths or complex optical assemblies typical with standard camera inspection technologies
Benefits
Less Scrap / Waste – Immediately alerts operators or stops press when defects reach a configured threshold, preventing costly scrapping of large runs of misprinted product
Improved Productivity – Automates labour intensive inspection processes, job set-ups and reporting
Lower Costs & Mitigate Risks – Prevents costly reruns and rejects and reduces business risks due to undetected defected print
Compliance – Ensures all jobs comply to client needs and government regulations
Increased Customer Satisfaction – 100% inspection meets requirements of large, demanding customers.
Increased Revenues: Attract more customers and more complex, variable data work with full assurance that they will be able to handle the work with 100% accuracy and accountability
Advantages
Machine independent – Can be retro-fitted to most existing printing and finishing equipment. Available in a range of sizes, speed and b/w & colour options
Fast – 64bit architecture enables conditional & parallel processing for high speed web printed documents and labels
Scalable – Available in a range of sizes, speed and b/w & colour options
Reliable – 24/7 performance for uninterrupted, 100% inspection
Flexible – Supports a multitude of verification & Inspection capabilities simultaneously on the same piece of equipment
Supported – Comprehensive maintenance contracts featuring remote diagnostics
Resources
DISCOVERY Maxscan Case Studies
More Case Studies
Fedopress
This client is a large and long-established producer of paper and board laminates used for consumer packaging, within the premium retail sectors such as fine spirits, tobacco, confectionery and beauty. Laminated packaging boards are widely used for high-end folding cartons, packaging inserts and book covers which are fully over-printable on the high speed commercial printing lines.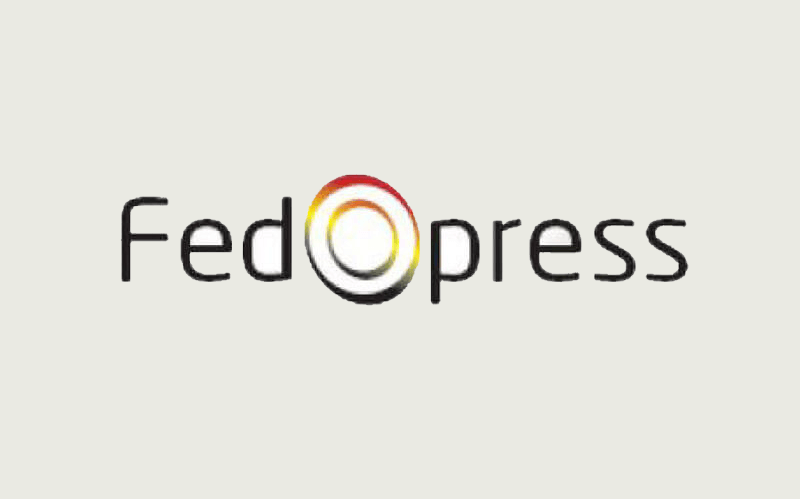 CUSTOMER PROFILE
Fedopress is the document service facility of the Belgian Ministry of Finance.
Responsible for the print and production of Belgium's tax & communication documentation
SOLUTION SUMMARY
Fedopress implemented the Inspection module for the Xeikon 3500 which contained the Discovery Multiscan verification system and the Discovery Maxscan linear scanner.
The system was capable of processing tax stamps printed 24 across and 360 per sheet.
Discovery Maxscan with integrated LED and UV lighting captures distortion free images at 600 dpi and at press speeds of 19.2m/min
Discovery Multiscan reads, inspects and verifies a QRcode on each tax stamp and logs the information into a database.
Discovery Multiscan verifies the presence of UV ink on each stamp.
When an error is detected, Discovery Multiscan alerts the operator, immediately stops the press and logs the nature of the error
BUSINESS CHALLENGES
To stem the growth in illicit trade of cigarettes, Fedopress implemented a new, fully digital, secure tax stamp production solution using a Xeikon 3500 printer
The tax stamp contained the latest in digital printed security features including a UV ink raster pattern and a QRcode for future track and trace capability
UV light source to verify the presence of UV ink was required and had to be safely contained
With peak production of 400K tax stamps per hour, Fedopress concluded that they needed an in-built, automated inspection system to verify their on-going production in real-time
BUSINESS BENEFITS
Implementing an integrated "Print and Inspect" solution from Xeikon has enabled Fedopress to quickly deploy a tax stamp verification solution with minimal effort.
The in-built UV light source enables the safe validation of UV Ink application to each tax stamp
Automating the tax stamp verification has given Fedopress the reassurance in their operational processes, freeing operations to focus on more important activities
Ability to read and log QRcodes printed on each tax stamp enables quicker, simpler implementation of track and trace capability in the future.
"
The Lake Image Solution has enabled our operation to achieve its high quality standards and has automated time-consuming inspection process to maintain our high level of productivity.
Bart Vanwijnsberghe, Production Director, Fedopress