Automated Read, Ink Print and Verify for mail, labels, cards, packaging & RFIDs items on high-speed finishing & personalization equipment.
It tracks each item through the finishing equipment from an initial read and database verification to final print, providing a higher level of document integrity. Discovery READ&PRINT utilizes the latest thermal print-head technology which provides unparalleled performance, quality, flexibility and cost performance.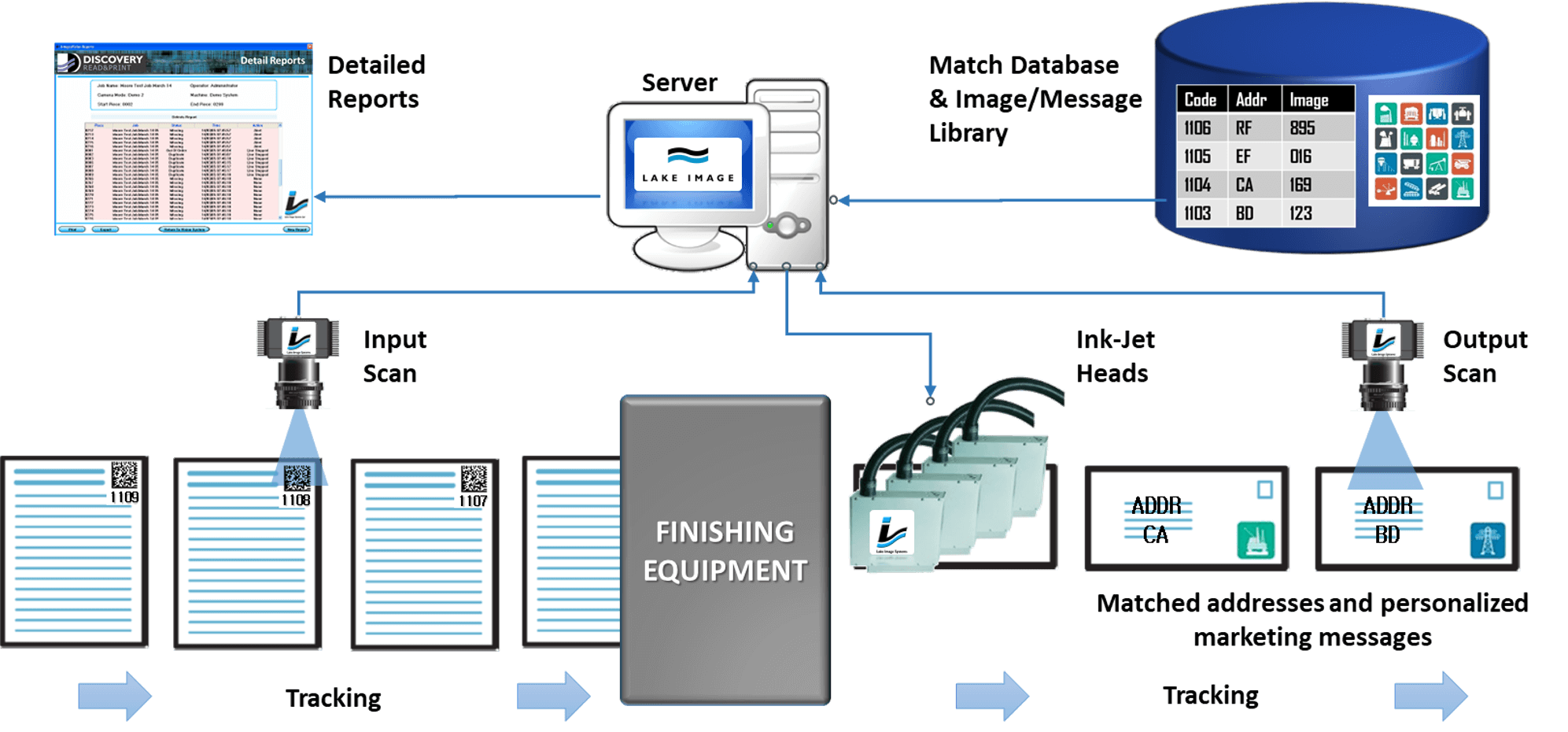 Integrated, Turnkey Solution – from one vendor
Discovery READ&PRINT is provided as an integrated package from one vendor which includes all necessary hardware equipment, inkjet address printer and software tools followed up with exceptional installation, training and maintenance services. This equates to all components operating seamlessly together reducing integration time and costs and more importantly, you only have one point of contact for all your support needs.
Award Winning Solution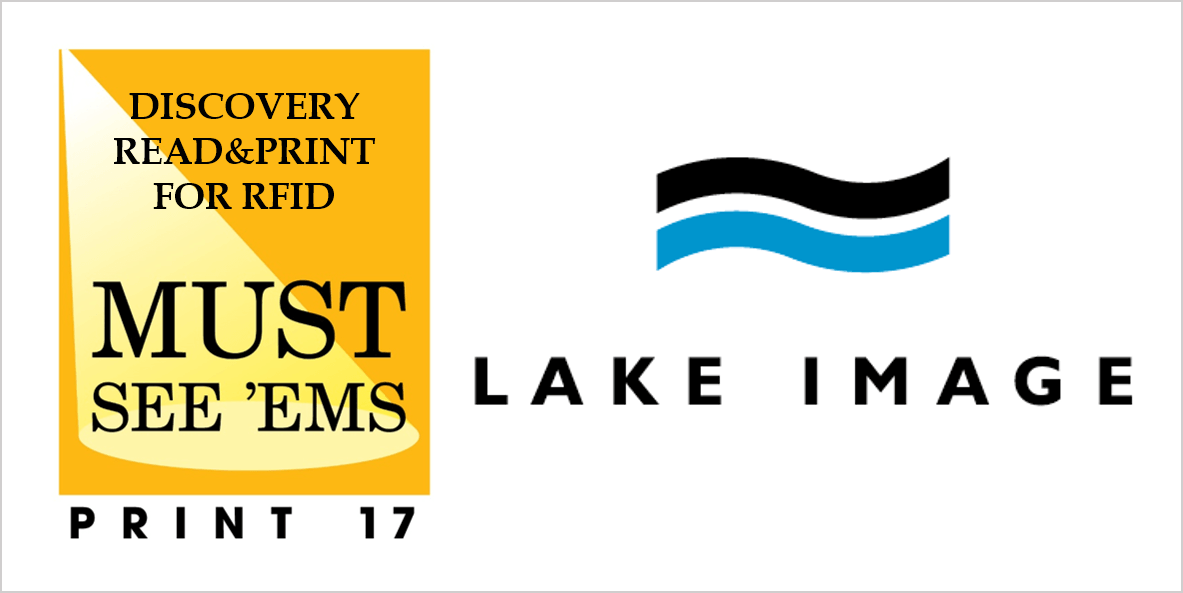 Discovery READ&PRINT for RFID Tags is a winner of the 2017 MUST SEE 'EM award at PRINT 17.The solution provides a cost effective, inline, end-to-end RFID Read, Encode, Print and Verify Integrity management solution for high volume RFID tag production. Must See 'Em awards are selected by a panel of industry experts, journalists, and consultants who base their choices on the most compelling technology that will impact the industry in the coming year.
Key Features
Discovery READ&PRINT software for asynchronous multi zone tracking, reading, matching, data base look-up, integrity control, data verification and post print verification
The latest online inkjet printer
Discovery reporting package including real time detailed read & error reports, summary statistics and image archive
In-line divert / transport (optional)
PC, monitor, stand, keyboard & touchpad
Encoders, brackets, triggers and cabling
6 Months application phone support
6 Months parts depot labor warranty
Standard annual software maintenance agreement. Upgrades Available
Typical Applications
Envelope Inserters – in-line printing of addresses and variable marketing messages
Cards Attachers – Personalise plastic cards and carrier documents all at full production speeds.
Polywrap Lines – Direct addressing on the outside of each pack.
Stitchers – In line personalization.
Label Converters – Automated verification for label inkjet printing
Web – Print serial numbers and PIN's with guaranteed match at full web speeds.
RFIDs – Read, Encode, Print and Verify high volume RFID Label production
Benefits
100% data matching, printing & integrity verification – ensures all items are marked correctly
Low cost variable printing solutions using the latest in inkjet head technology
Reduce costs for in-line addressing, personalisation and customisation of mail and labels
Increase response rates through variable,  personalised messages
All solution components available from one vendor
Advantages
Machine independent – Can be retro-fitted to most existing printing and finishing equipment
Scalable – Adapts to changing customer requirements. Modular pricing
Reliable – Reading and matching of a multitude of symbologies at high speeds including names and full alphanumeric text
Flexible – Supports a multitude of verification & Inspection capabilities simultaneously on the same piece of equipment
Supported – Comprehensive maintenance contracts featuring remote diagnostics
Resources
READ&PRINT Case Studies
More Case Studies
Lake Image Systems Delivers a Unique Read and Print Personalization Solution for NextPage.
NextPage, a Kansas City-based printer in the USA, has implemented the Discovery Read&Print solution from Lake Image Systems for a new, innovative and personalized greeting card printing service for a major client.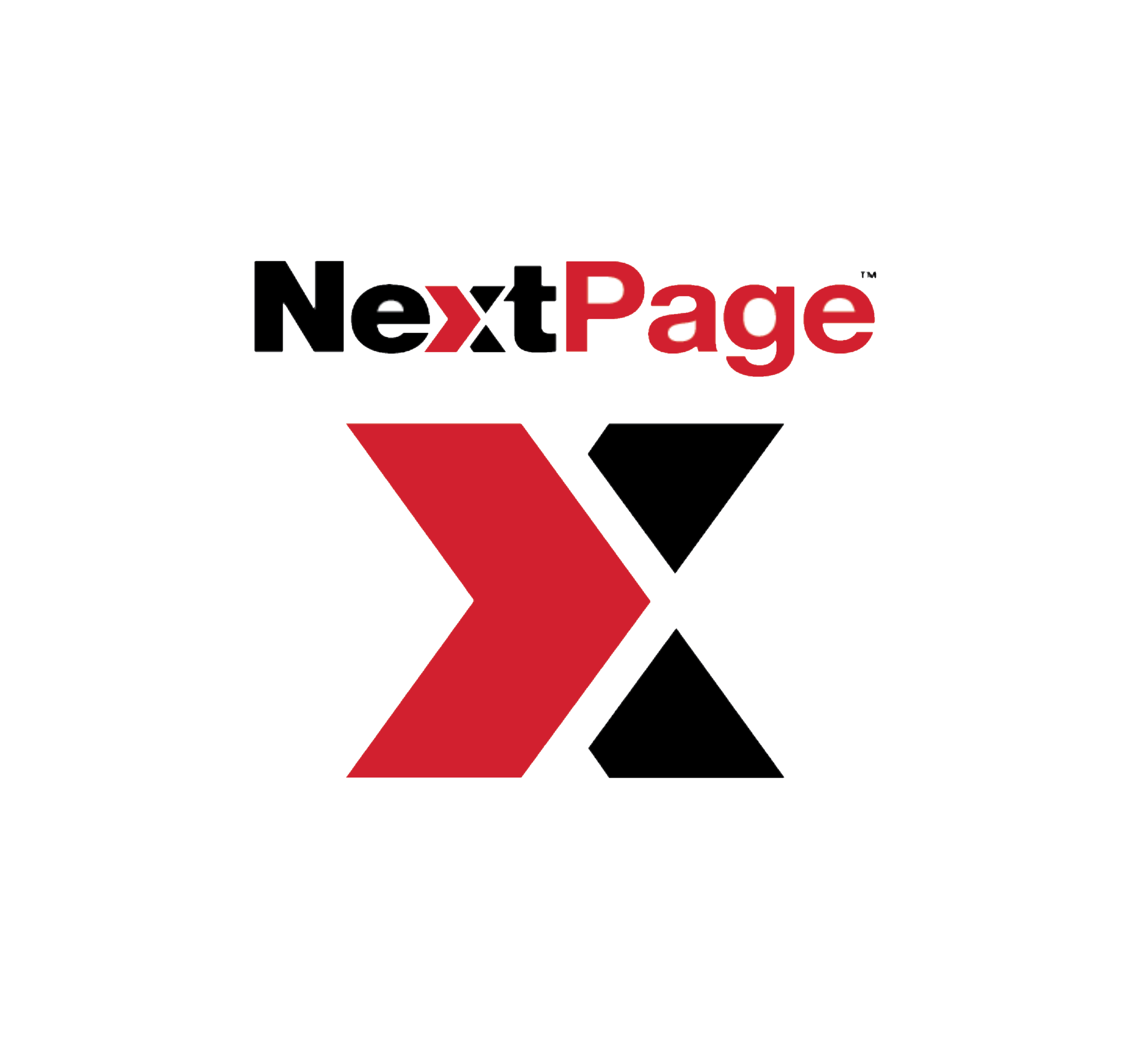 SOLUTION
The solution involved a two-step process where "invisible codes" are first printed on cards which are then individually verified by Lake Image's Discovery Multiscan system. The invisible 2D code is then read, matched against a database, and then used to trigger a Read and Print system to print each card with a highly variable and personalized message. A second Read and Print system on an inserter, uses the invisible code again to print the return and recipient address information, as unique graphic images, along with the IMB onto the envelope.
Discovery Multiscan simultaneously reads the invisible codes, tracks every card processed through both operations and drives each ink jet controller to ensure that the correct personalized message, address and IMB are printed with 100% process integrity. This allowed NextPage® to maintain a real-time, closed-loop, accountability of everything they produce, satisfying a key requirement to secure this business.
"
As an industry leader in the latest direct marketing technologies, including Variable Data Printing, NextPage® is constantly innovating new ways to help our customers connect with their customers. Data-driven technology is never easy. When we were faced with technical challenges with this application, Lake Image Systems worked closely with us and provided a solution that made it possible to do the level of personalization we wanted with full integrity. Their expertise and dedication helped us to get this new application ready in just under 3 weeks! This helped us deliver on our promises to a great client."
Gina Danner, CEO of NextPage