All-in-one, complete solution for automated return mail scanning  and data capture – increases throughput and lowers cost
When an enterprise sends out a large mailing – whether from marketing, billing, or for information, and it receives a portion of it back as returned mail, the cost of non-delivery can be substantial. Not only does each piece of returned mail represent a loss of the initial production and postage costs, but the organization faces additional costs to identify and log the old addresses, obtain the new addresses, update the associated databases and then to reprint and mail the piece.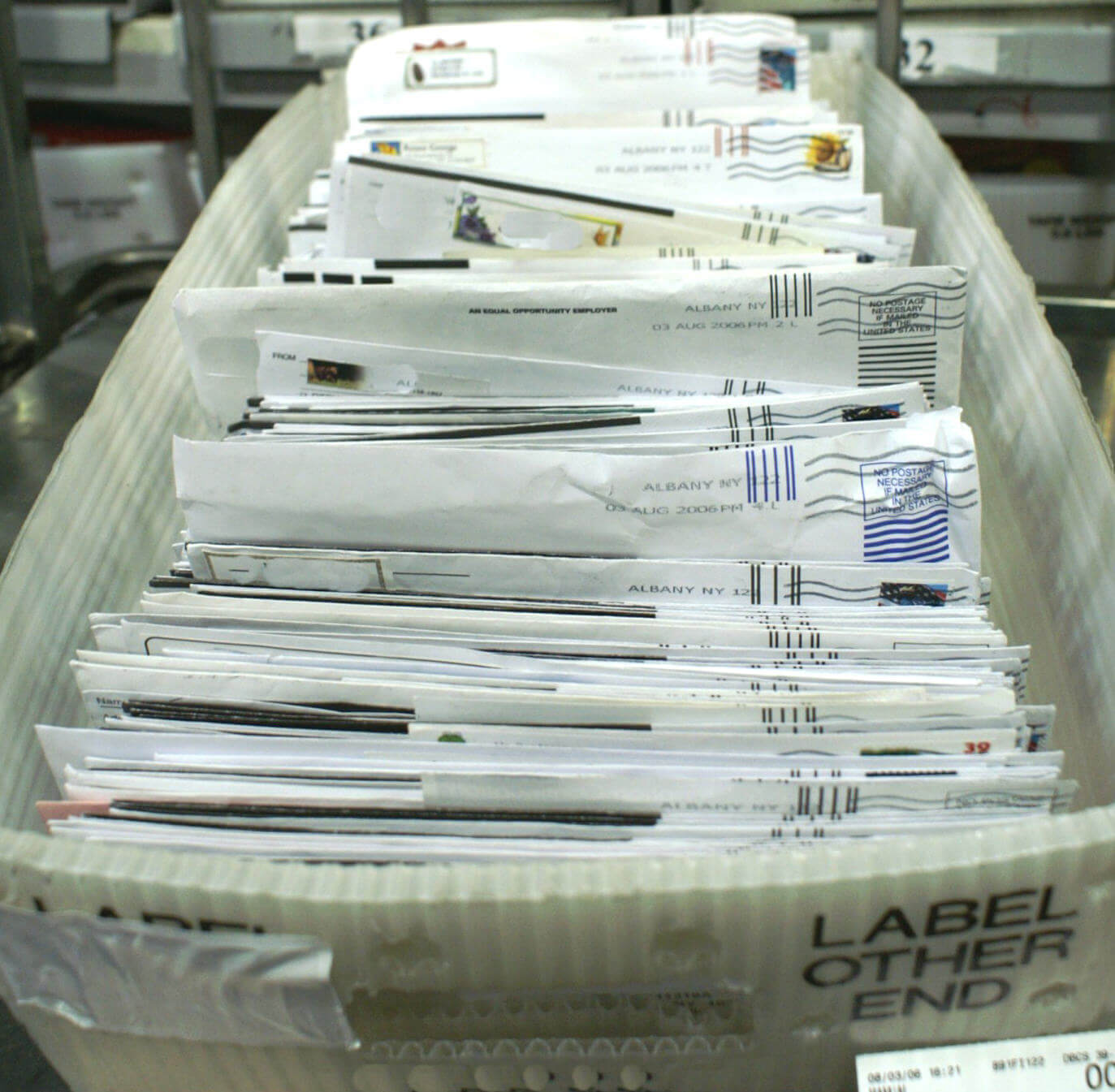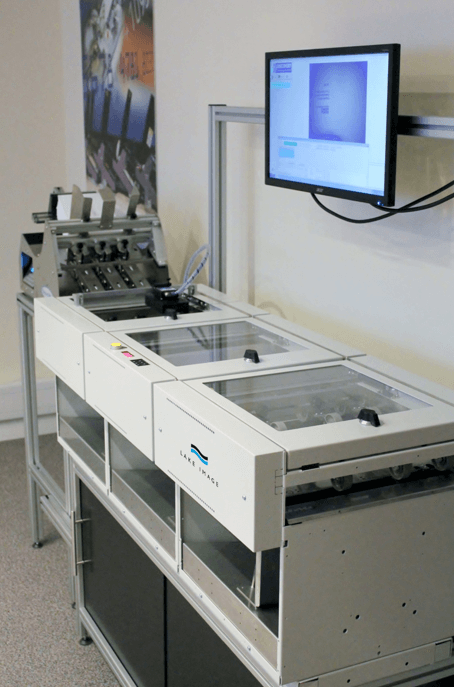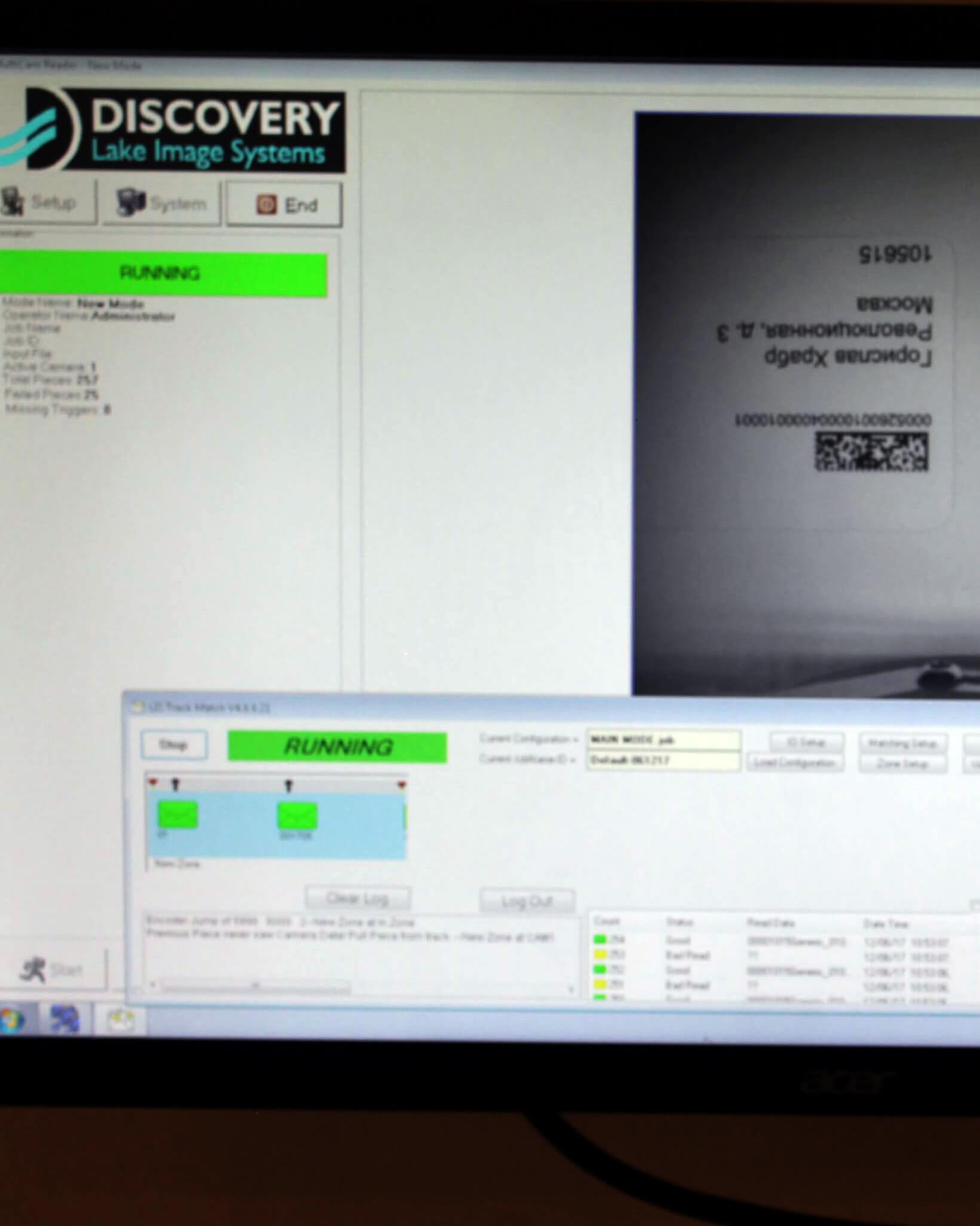 DISCOVERY Return Mail is available as a complete, all-in-one solution from one vendor, which includes a high-speed envelope feeder, belt-driven transport base with diverter, PC controller, monitor, cameras, and lighting. Easy to set-up and operate, the solution is able to handle envelopes of varying thickness at speeds up to 20,000 mail pieces per hour. The system can read and decode all types of 1D or 2D barcodes including postal barcodes (IMB, Mailmark, Postnet etc.) or OCR text through the envelope window or printed on the envelope. Any suspect envelopes are automatically diverted for manual processing.
At the end of the run, a CSV or TXT file can be downloaded containing the required data which can be fed into an ADF, MIS or address update/cleansing software, enabling the organization to correct the addresses in their customer or marketing databases. Captured images can be archived for auditing purposes allowing the original envelopes to be shredded and securely disposed.
The solution includes installation, training, and ongoing support to ensure all your data capture requirements are met.
More Information
Datasheet: Discovery Return Mail Scanning Solution
Benefits
Improved Productivity – Automates labour intensive return mail handling and data capture processes, increasing throughputs and process efficiencies
Lower Costs – Automation reduces cost per item, lowers operating costs and increases profit margins
Increased Customer Satisfaction – 100% integrity and automated processes ensure fast, efficient return mail management
Meeting Compliance – Enables your processes to comply with industry and government regulations
Advantages
Packaged Solution – All solution components, implemented to your requirements at a low, affordable price
Scalable – Solution can expand as your requirements grow
Reliable – Based on DISCOVERY Multiscan, with over 3500 installs, ensures that the solution is robust and fit for purpose
Flexible – Ability to provide a multitude of data capture capabilities
Supported – Comprehensive maintenance contracts featuring remote diagnostics